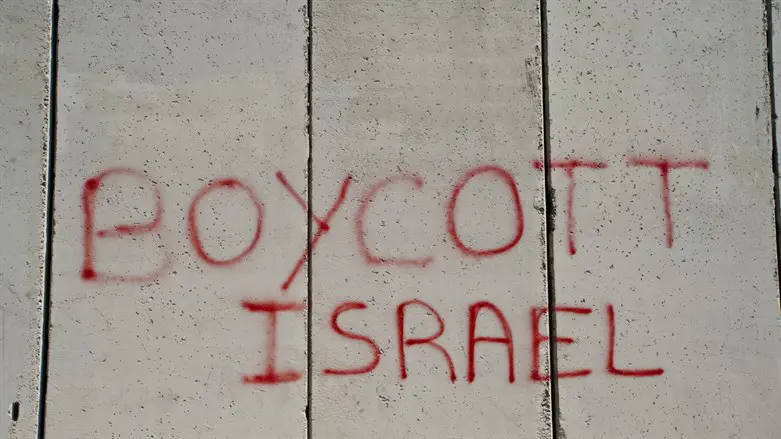 BDS graffiti
iStock
A new bill proposed by Likud MKs seeks to add a clause to existing laws that would ban any individual or party who "supports the boycott of the state of Israel" from running for the Knesset, according to a report on Kan News.
The bill's preamble states: "In recent years, the threat of a boycott of Israel has been growing. Artists are canceling their participation in events in Israel, as are banks and investment firms. A person who calls to boycott Israel causes direct harm to the state."
The bill, which is being promoted by MK Eliyahu Revivo (Likud), is vague on what exactly constitutes calling for a boycott of Israel, although a precise definition would likely be crafted during committee stage.
One of the purposes of the proposed legislation is to send a message to politicians who are currently serving in the Knesset and support calls to refrain from purchasing goods from Jewish communities in Judea and Samaria, and have also voiced support for artists who boycott Israel.
MK Revivo explained that the bill would "end the days when elected officials work against the state on the world stage and are not punished. The time has come for those who support the boycott of Israel to be distanced from the Knesset. This is how to keep Ayman Odeh, Touma-Suleiman, Abu Shehadeh, and anyone else who wishes to harm us, away from the Knesset.