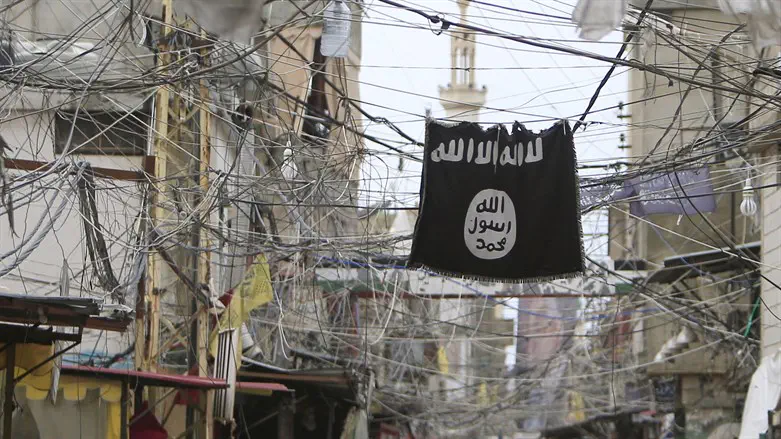 Islamic State
Reuters
American forces have captured two Islamic State (ISIS) members during an air and ground assault in eastern Syria, the US military's Central Command said in a statement released on Sunday and quoted by Reuters.
The raid happened on Saturday, said Col. Joe Buccino, a Central Command spokesperson, adding that one civilian received "minor injuries" during the attack and was treated at a nearby medical facility before being released back to his family.
Central Command alluded to the presence of "partner forces" - language which in the past has been used to refer to the Syrian Democratic Forces, the Syrian Kurdish armed group that helped the US and its allies defeat Islamic State. Few additional details on the raid were provided.
ISIS overran large swathes of Syria and neighboring Iraq in 2014, proclaiming a "caliphate" in land it controlled.
Several military offensives, including those backed by the US-led international coalition, have since seen ISIS lose most areas it once controlled, including the loss of their de facto capital in Raqqa, Syria.
However, ISIS sleeper calls remain in the area continue to carry out deadly attacks in Syria and Iraq.
In December, American forces killed two ISIS terrorists in eastern Syria in a helicopter raid. One of the two targeted ISIS leaders, Anas, was described as an "ISIS Syria Province official" involved in plotting attacks in eastern Syria.
In October, US forces killed two top ISIS leaders in an air strike in northern Syria.
The strike killed Abu 'Ala, one of the top five ISIS leaders and the deputy leader of ISIS in Syria, as well as Abu Mu'Ad al-Qahtani, an ISIS official responsible for prisoner affairs, officials said.
Hours earlier, US forces killed senior ISIS member Rakkan Wahid al-Shammari, whom CENTCOM said was known to facilitate the smuggling of weapons and fighters.
In July, the Pentagon said it killed Syria's top ISIS jihadist, Maher al-Agal, in a drone strike in the northern part of the country.