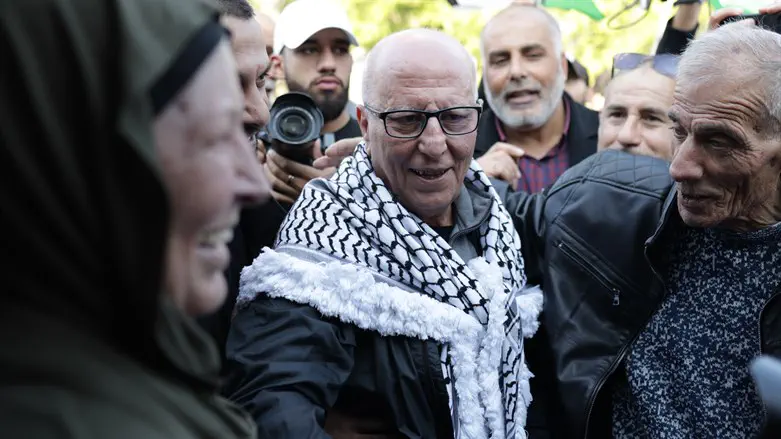 Karim Younis
Reuters
Karim Younes, who was recently released from prison after serving 40 years for participating in the murder of IDF soldier Avraham Bromberg in 1980, says that by struggling, the imprisoned terrorists have managed to improve their conditions and change the prisoner-guard relations in their favor.
In an interview with the Al-Arabi Al-Jadid newspaper, Younes says, "We turned the jails into colleges and universities." Israel's prisons hold academic studies for the inmates, and during his imprisonment, Younes even published two books, "The Political Situation in Israel" and "The Ideological Struggle and Arrangement."
Younes said that Marwan Barghouthi, who is serving time for being involved in the murder of Israelis, "Was our teacher when we were learning for our master's degree" and that he himself would lecture the prisoners about political science until the final year of his sentence.
"Today, the jailor has become the prisoner of the prisoner," Younes said, referring to the prison situation. He explained that in the beginning, the jailors would control the daily lives of the prisoners, but the prisoners' struggle, through their joint leadership, managed to gain them better conditions.
Younes accused the Palestinian organizations of not being interested enough in the prisoners and the fight to free them, including in the agreements signed between Israel and the PA.
In an interview with Hezbollah's Al-Miadin, Younes stated: "I am not afraid of being denied my Israeli citizenship since I am not Israeli but Palestinian."