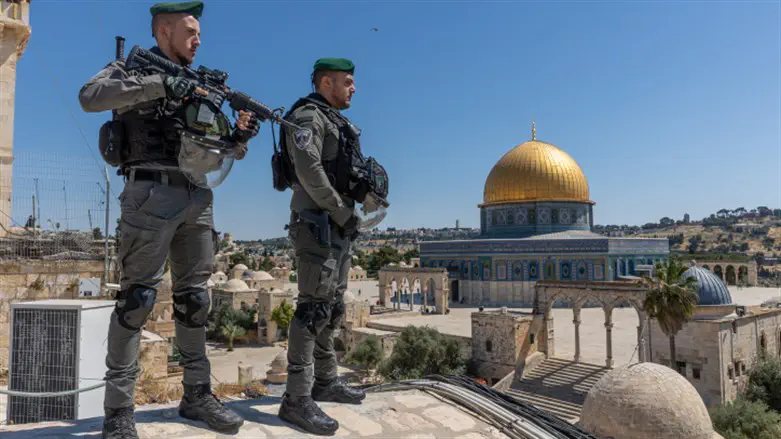 Temple Mount
Yossi Aloni/Flash90
Jordan's Foreign Ministry summoned Israeli Ambassador to Jordan Eitan Sorkis for a protest after Jordanian Ambassador to Israel Ghassan Majali was temporarily delayed from ascending the Temple Mount Tuesday afternoon and left without visiting the site.
The police rejected reports in Jordanian media that Ambassador Majali was prevented from ascending the Temple Mount altogether and stated that the director of the Jordanian waqf arrived together with the ambassador without any prior coordination with the police.
"A police officer who noticed them and did not recognize the personality or know of the expected visit, informed his commander, waited to receive instructions, and for this purpose delayed their entry into the Temple Mount area for a very short time," the police emphasized.
"Contrary to erroneous publications, the ambassador's entry was not prevented, but he was the one who decided at a certain point to leave the place on his own initiative, in the process of the policeman updating his commander and receiving appropriate instructions. If he had waited a few more moments, he would have entered the Temple Mount area," the police added.
Had the Jordanian ambassador coordinated his visit with the police beforehand, the delay would not have occurred.