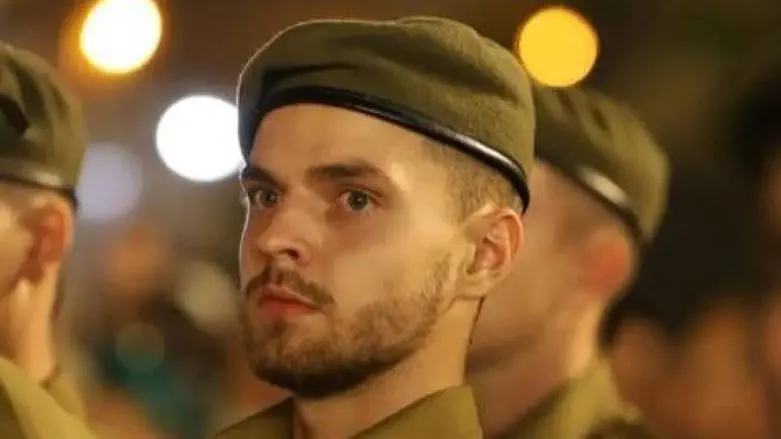 Lance Corporal Denis Zinoviev
IDF spokesperson
Lance Corporal Denis Zinoviev of Petah Tikva has been named as the soldier killed as a result of a grenade explosion at the training base of the Kafir Brigade near the town of Bekaot in central Israel today (Sunday).
He was posthumously promoted from private to corporal.
A preliminary investigation revealed that a soldier found a grenade in the field during a training exercise and put it in his bag, which he brought to his room, where the grenade later exploded. The cause of the detonation is currently unknown.
After prolonged resuscitation efforts, one of the soldiers was pronounced dead. Another soldier was seriously wounded and two soldiers were lightly injured.
The wounded soldiers were evacuated for medical treatment at a hospital. The deceased soldier's family has been notified of the incident.
The circumstances of the incident are under investigation by the military police. Their findings will be transferred to the Military General Advocate Corps.