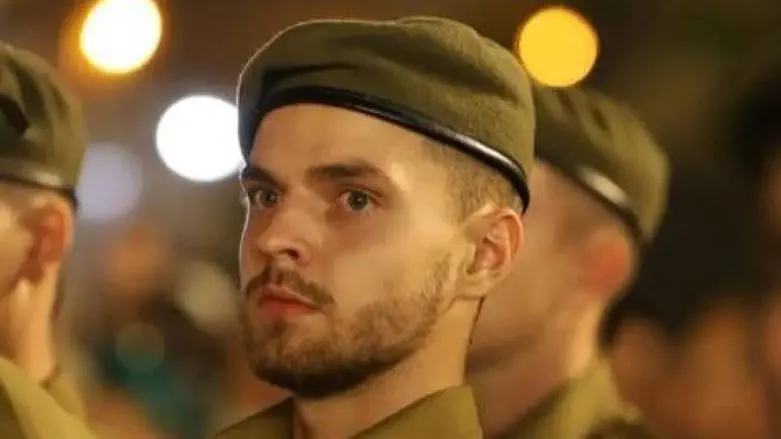 Cpl. Dennis Zinoviev
IDF spokesperson
An IDF investigation into the death of a soldier in a grenade accident earlier this year found that the unit in question had failed to follow proper security protocols, resulting in the deadly explosion in an army barracks in the Jordan Valley.
On Sunday, IDF Chief of the General Staff Herzi Halevi summarized the findings of the inquiry into the circumstances of death of IDF combat soldier CPL Dennis Zinoviev.
Zinoviev died as a result of an explosion of unexploded ordnance in his dormitory on January 15, 2023 at the Kfir Brigade Training Base at Camp Bka'ot. Three additional soldiers were injured in the event.

The findings showed insubordination to the security procedures regarding munition and errors in the unit's conduct in the field of security, which require drawing lessons and implementing them in all IDF units. However, the proper military routine and organized procedures in the base were commended.

After the findings were presented, the Chief of the General Staff noted that he was impressed with the professional inquiry by the examination committee and the Kfir Brigade's commanders. LTG Halevi accepted the recommendations and stated that this was a tragic incident in which an IDF soldier was killed and three more were injured and said the examination showed professional and security conduct that does not correspond with the expected standard from IDF combat soldiers and commanders.

The Chief of the General Staff ordered the thorough implementation of the lessons and conclusions drawn from the event in all IDF units and commanders' courses while emphasizing the dangers of unexploded ordnance in firing ranges and military camps.

Following the conclusions from the inquiry, it was decided to give CPL Zinoviev's training commander a command note and a command discipline will be given to his company commander.
In parallel to the event's examination, the Military Police launched an investigation. The findings of the investigation will be transferred to the Military Advocate General for further examination.

The findings and conclusions of the command inquiry and the examination committee were presented to the Zinoviev family. The IDF sends its condolences to the Zinoviev family and will continue supporting them.