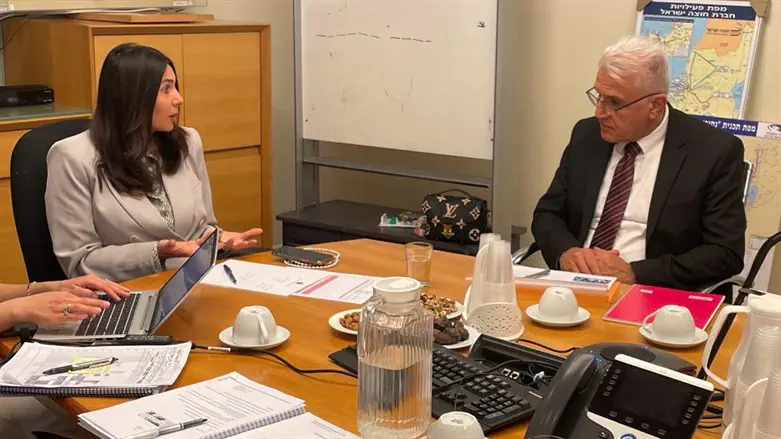 Miri Regev and Prof. Salman Zarka
Spokesperson
Transportation Minister Miri Regev on Sunday agreed on the establishment of a voluntary sampling station for COVID-19 in Israel, at the request of Health Minister Aryeh Deri, as well as due to the outbreak of the coronavirus in China and the US, and in light of the disease spreading around the world.
The decision was made after a discussion Regev held together with coronavirus czar Prof. Salman Zarka, the CEO of the Israel Airports Authority and the CEO of the Ben Gurion International Airport.
The sampling station will begin operations this Wednesday.
The voluntary sampling and full operation will be the responsibility of the Ministry of Health.
The station will offer a free voluntary test for all those returning from abroad and in particular for those returning from China, as is the case in other countries in the world including the US, Australia, France, Britain and Spain.
Deri recently decided that airlines will require foreign citizens to undergo a COVID-19 test on flights from China to Israel, in wake of the renewed outbreak of the pandemic in China.