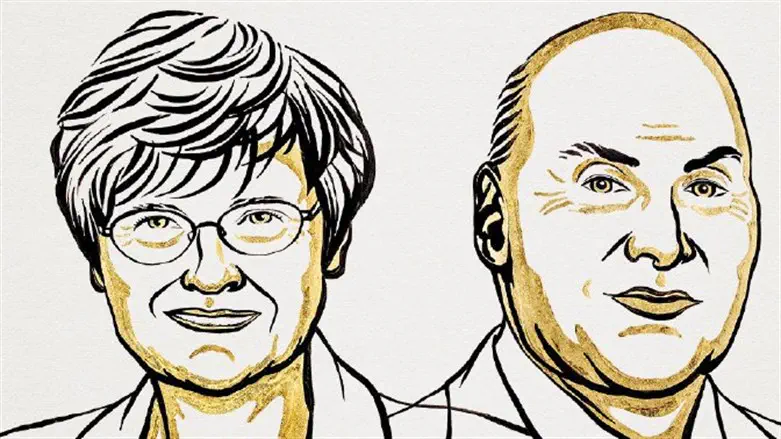 המדען היהודי והמדענית ההונגריה זכו בנובל
צילום: אתר הפרס
Jewish scientist Drew Weissman and Hungarian scientist Katalin Karikó were awarded the 2023 Nobel Prize in Physiology or Medicine on Monday for their efforts in developing the mRNA vaccines against COVID-19.
The Nobel committee explained that Weissman and Karikó's discoveries "were critical for developing effective mRNA vaccines against COVID-19 during the pandemic that began in early 2020."
Through their groundbreaking findings, which have fundamentally changed our understanding of how mRNA interacts with our immune system, the laureates contributed to the unprecedented rate of vaccine development during one of the greatest threats to human health in modern times," the committee added.
Drew Weissman is an immunologist who studies vaccinations. He met Karikó in a photography shop in 1997, the two shared their frustration over the lack of funding for RNA research for neurological illnesses.
In 2005, the two published a trailblazing study in the field which used synthetic nucleosides which prevented damage to the body as they did until then.
This study laid the groundwork for the development of the COVID-19 vaccine.