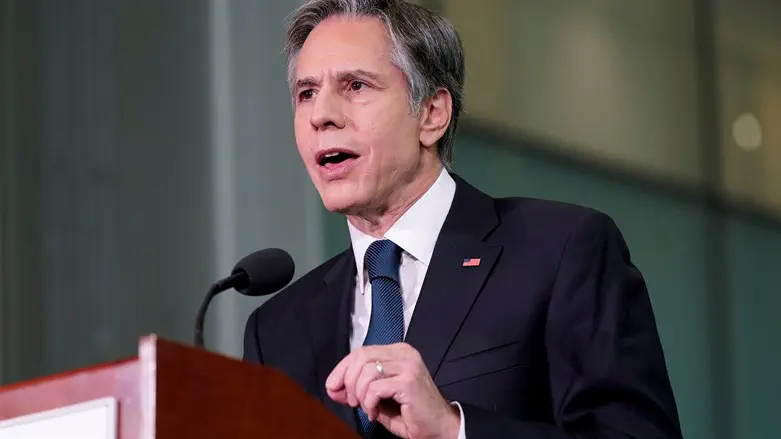 Antony Blinken
Reuters
The US State Department admitted that the administration maintains several methods of back-channel communications with the Iranian regime on multiple issues between the two nations even as it denies that a return to the 2015 Iran nuclear is at the top of its agenda.
In response to queries by Israel Hayom, the State Department Spokesperson said: "We have ways to communicate with Iran on issues of concern, such as the issue of the release of American citizens illegally detained in Iran, but we do not intend to detail them."
However, the spokesperson emphasizes that a return to the original 2015 nuclear agreement is not relevant at this stage.
Last week, Israeli Prime Minister Benjamin Netanyahu said at the first meeting of the current political-security cabinet that a return to the old nuclear deal remained very much a possibility despite the breakdown in negotiations and the protests which have rocked Iran since Mahsa Amini was killed in police custody in September.
Secretary of State Antony Blinken told Israeli Foreign Minister Eli Cohen that the nuclear deal was unsalvageable at this point.
The State Department stated that "the agreement has not been on the agenda for months. It is not our focus. Since September, our focus has been on standing up for the fundamental freedoms of the Iranian people and against the deepening of Iran's military partnership with Russia and its support for Russia's war in Ukraine."
According to various reports, the Biden Administration is examining smaller alternative features to the full agreement, such as stopping Iranian enrichment in exchange for the partial lifting of sanctions. The State Department refused to rule out such possibilities.