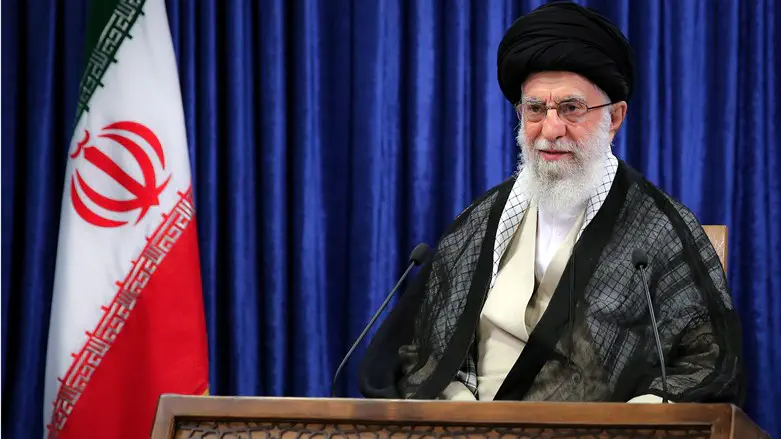 Ayatollah Ali Khamenei
Reuters
Iran's Supreme Leader, Ayatollah Ali Khamenei, on Saturday appointed a new police chief, nearly four months into protests triggered by the death of Mahsa Amini, AFP reports.
Khamenei, who has the final say in major state policies and is commander-in-chief of Iran's armed forces, appointed General Ahmad-Reza Radan to replace Hossein Ashtari, said a statement posted on the leader's official website.
Khamenei ordered the police department to "improve its capabilities" as well as "train specialized forces for various security sectors", according to AFP.
Radan, born in 1963, was deputy police chief from 2008 to 2014 and went on to lead the police's Center for Strategic Studies. He was replaced as deputy by Ashtari, who was made the force's commander in 2015.
Both Radan and Ashtari began their military career in the powerful Islamic Revolutionary Guard Corps.
The new police chief was sanctioned by the United States in 2010, and later on by the European Union, over "human rights abuses" in connection with protests that followed Iran's contested presidential elections of 2009, noted AFP.
Protests have gripped Iran following the September 16 death of 22-year-old Amini after she was arrested by the morality police.
Hundreds of protesters have been killed in more than two months of nationwide unrest, including dozens of minors.
The appointment of the new police chief came hours after two more people were executed in Iran.
Previously, two men aged 23 were executed over the protests, and campaigners fear dozens more risk being hanged as Iran uses capital punishment as an intimidation tactic in a bid to quell the protests.
Last week, Iranian writer and painter Mehdi Bahman was reportedly sentenced to death after taking part in the anti-government protests and giving an interview to Israel's Channel 12 News.
The reports indicated that Bahman was charged with and convicted of espionage over the interview with Israeli television.