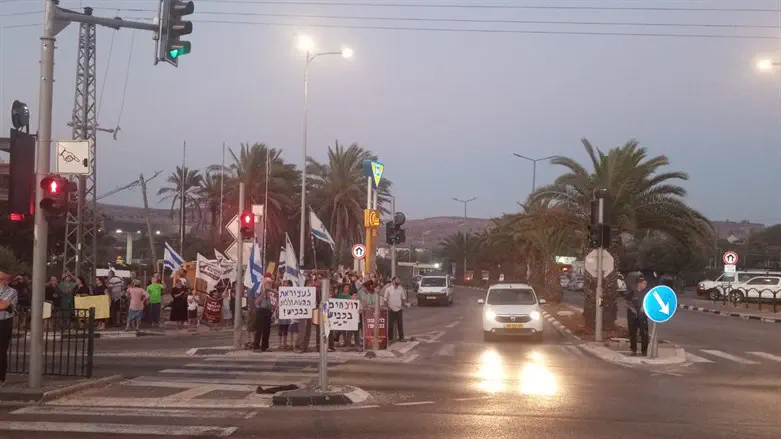 Ofra junction
Yarden Ori/TPS
The IDF has concluded an investigation of the incident in which IDF soldiers accidentally opened fire on the security personnel of town of Ofra in Binyamin in mid-December.
The investigation of the incident found that a report was received that evening of rock-throwing on Highway 60 near the Ofra junction. Due to a lack of coordination, a military force opened fire on a civilian security force, and the fire stopped only after the civil security personnel reported the incident to the company situation room.
As part of the investigation, led by the head of the IDF Central Command, General Yehuda Fuchs, it emerged that, miraculously, the incident ended without loss of life as a result of the fire of the IDF soldiers.
"The incident is extremely serious and does not correspond to the professional standard expected of commanders and fighters, in violation of orders and procedures as well as reporting," the IDF Spokesperson's Unit said in a statement on Sunday.
In addition to this, the IDF said, a serious command and control problem was discovered within the company and battalion framework, as well as gaps in professional and operational norms and standards.
The battalion commander received a formal censure on his record from the head of the Central Command. The deputy battalion commander received a formal censure on his record from the division commander. The company commander was brought to disciplinary proceedings by the division commander and sentenced to imprisonment. The company's deputy commander was removed from his role and the soldier involved was removed from combat positions.