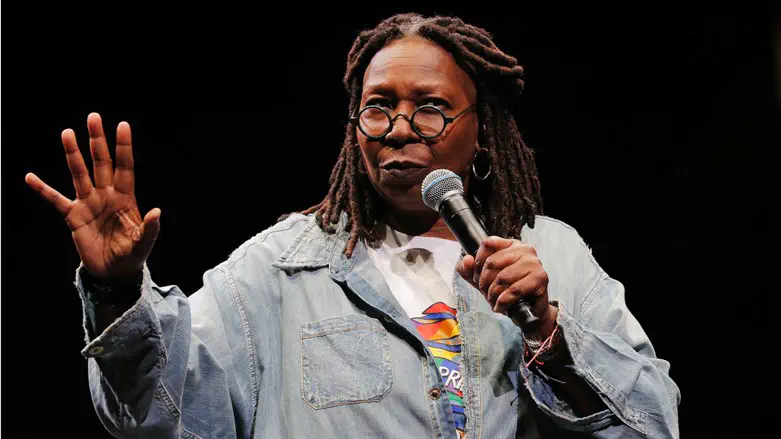 Whoopi Goldberg
REUTERS/Lucas Jackson
Actress and television host Whoopi Goldberg apologized after repeating past claims that the Holocaust was not "racial" but rather a form of "white-on-white" crime.
In a statement to The Hollywood Reporter, Goldberg said she was trying to convey to the Times reporter her previous remarks on the Holocaust.
"It was never my intention to appear as if I was doubling down on hurtful comments," especially after "talking with and hearing people like rabbis and old and new friends weighing in," Goldberg said.
"I'm still learning a lot and believe me, I heard everything everyone said to me. I believe that the Holocaust was about race, and I am still as sorry now as I was then that I upset, hurt and angered people," she added. "My sincere apologies again, especially to everyone who thought this was a fresh rehash of the subject. I promise it was not."
"In this time of rising antisemitism, I want to be very clear when I say that I always stood with the Jewish people and always will. My support for them has not wavered and never will," concluded Goldberg.
The apology comes several days after Goldberg told the Sunday Times of London in an interview, "My best friend said, 'Not for nothing is there no box on the census for the Jewish race. So that leads me to believe that we're probably not a race.'"
"[The Holocaust] wasn't originally" about race, Goldberg insisted, noting the Nazis also killed people they believed to be "mentally defective."
When interviewer Janice Turner pushed back and said the Nazi's considered Jews a race, Goldberg said it was wrong to use their definition.
"The oppressor is telling you what you are. Why are you believing them? They're Nazis. Why believe what they're saying?" she insisted.
Goldberg had previously caused an uproar in late January after she said during a discussion on her show, "The View", that "the Holocaust isn't about race," but rather about "man's inhumanity to man."
Jewish groups slammed Goldberg for the comments back then, pointing out that the Nazis specifically targeted Jews for extermination.
Goldberg subsequently issued an apology over her remarks, but ABC News president Kim Godwin announced she would be suspended for two weeks in order "to reflect and learn about the impact of her comments."
On Tuesday, Anti-Defamation League (ADL) chief Jonathan Greenblatt blasted Goldberg for repeating the same comments.
"Whoopi Goldberg's comments about the Holocaust and race are deeply offensive and incredibly disappointing, especially given that this is not the first time she had made remarks like this," Greenblatt said, adding, "In a moment when antisemitic incidents have surged across the US, she should realize that making such ignorant statements can have real consequences."