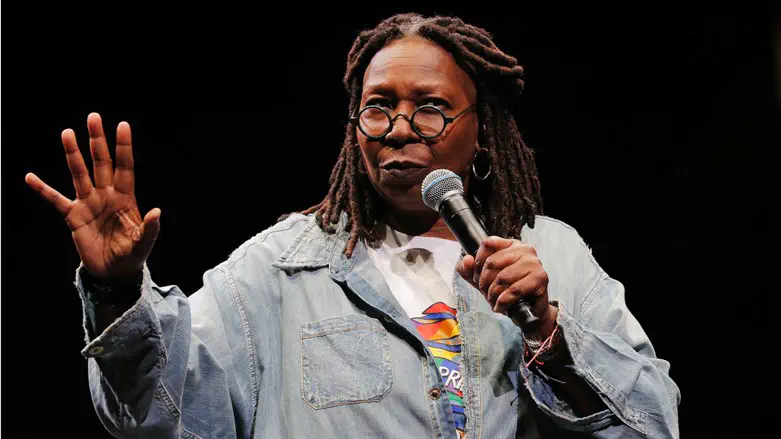 Whoopi Goldberg
REUTERS/Lucas Jackson
The View co-host Whoopi Goldberg has issued an apology for comparing a conservative group to neo-Nazis.
The controversy stemmed from a statement Goldberg made last Monday on The View when she linked neo-Nazi protesters outside a Turning Point USA (TPUSA) student summit in Florida to the conservative group.
On Thursday, Goldberg apologized on an episode of her television show, Fox News reported.
"In Monday's conversation about Turning Point USA, I put the young people at the conference in the same category as the protesters outside, and I don't like it when people make assumptions about me," Goldberg said.
"And it's not any better when I make assumptions about other people, which I did. So, my bad, I'm sorry," she added.
Turning Point USA is a "nonprofit organization that advocates for conservative values on high school, college, and university campuses" the organization's website says.
Turning Point had threatened to respond with legal action if Goldberg and co-host Joy Behar did not issue a retraction for their comments.
During the episode, a disclaimer was aired that said "Turning Point USA condemned the neo-Nazis protesters who had 'nothing to do' with the organization." However, Goldberg still accused the group of "let[ting] them in, and you knew what they were."
Turning Point sent ABC News a cease and desist letter from their lawyers, Salon reported.
"The false statements of fact intentionally made during The View's July 25th segment were unquestionably harmful to TPUSA's reputation and brought the organization and its student affiliates into disrepute with the public, potential donors, and current and future business partners, posing a significant financial loss to the organization," TPUSA lawyer Veronica Peterson wrote in the letter.
"The View hosts intentionally and falsely associated TPUSA with neo-Nazi protesters outside the event placing TPUSA in denigrating and false light and negatively impacting its public perception. Such action will not be tolerated," the letter said.