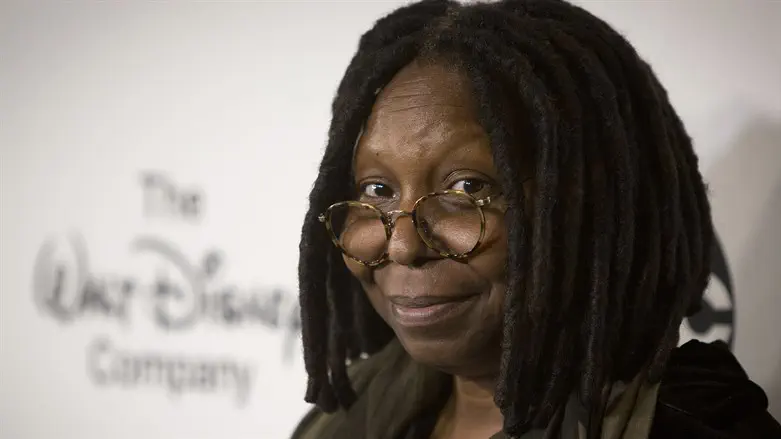 Whoopi Goldberg
REUTERS/Carlo Allegri
Anti-Defamation League (ADL) chief Jonathan Greenblatt on Tuesday blasted actress and comedian Whoopi Goldberg after she repeated past claims that the Holocaust was not "racial" but rather a form of "white-on-white" crime.
"Whoopi Goldberg's comments about the Holocaust and race are deeply offensive and incredibly disappointing, especially given that this is not the first time she had made remarks like this," Greenblatt said in a statement quoted by The Hill. "In a moment when antisemitic incidents have surged across the US, she should realize that making such ignorant statements can have real consequences."
"Germans considered themselves the 'master race' and claimed all other non-Aryans were inferior. This is a trope we still hear echoed by white supremacists in the U.S. today," Greenblatt continued. "As a result of the racial Nuremberg laws, six million Jews, including at least 1.5 million Jewish children, who were slaughtered in the Nazi gas chambers and death camps during the Holocaust, as were millions of others."
Greenblatt concluded his statement by asking Goldberg to "apologize immediately" for her remarks and to educate herself "on the true nature of antisemitism and how it was the driving force behind the systemic slaughter of millions."
"She shouldn't do it for the ratings — she should do it simply because it's the right thing to do," he said. "Failure to address the issue would raise serious questions about her sincerity and solidarity with her Jewish viewers and all those who experience any form of hate."
Goldberg told the Sunday Times of London in an interview, "My best friend said, 'Not for nothing is there no box on the census for the Jewish race. So that leads me to believe that we're probably not a race.'"
"[The Holocaust] wasn't originally" about race, Goldberg insisted, noting the Nazis also killed people they believed to be "mentally defective."
When interviewer Janice Turner pushed back and said the Nazi's considered Jews a race, Goldberg said it was wrong to use their definition.
"The oppressor is telling you what you are. Why are you believing them? They're Nazis. Why believe what they're saying?" she insisted.
Goldberg had previously caused an uproar in late January after she said during a discussion on her show, "The View", that "the Holocaust isn't about race," but rather about "man's inhumanity to man."
Jewish groups slammed Goldberg for the comments back then, pointing out that the Nazis specifically targeted Jews for extermination.
Goldberg subsequently issued an apology over her remarks, but ABC News president Kim Godwin announced she would be suspended for two weeks in order "to reflect and learn about the impact of her comments."
Upon her return from her suspension, Goldberg stressed that the hosts of "The View" will continue to have "tough conversations".