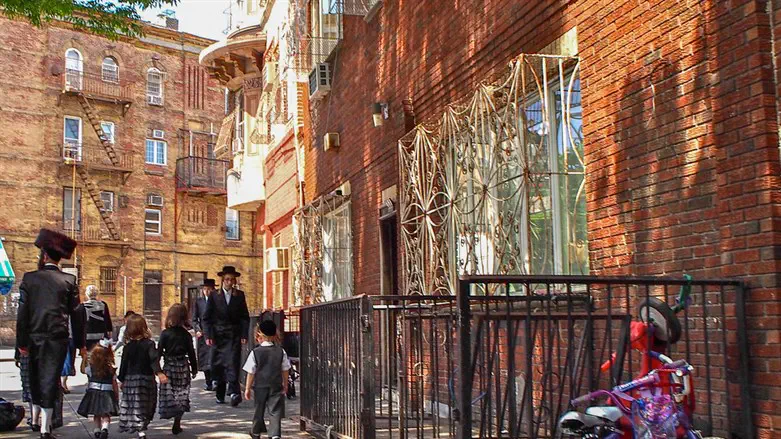 Brooklyn
iStock
A teenager was arrested for participating in the antisemitic egging attack of a Jewish boy in Brooklyn, according to the NYPD.
Over 10 people threw eggs at a Jewish teenager in Brooklyn in October, police said in a Wednesday statement, according to PIX11.
One of the assailants, a 15-year-old boy, was arrested and charged with aggravated harassment.
The victim, also 15, was dressed in traditional Jewish garb. He was on foot in the Midwood section of Brooklyn on October 24 at approximately 1 p.m. when 11 teens accosted him. The gang hurled antisemitic abuse at the victim and then began throwing eggs at him, the NYPD said.
He was hit in the should and the back but was not injured in the hate attack.
After egging the boy, the teens fled down Chestnut Avenue and onto East 15th Street, according to police.
The NYPD released photos of other suspects wanted in connection with the antisemitic attack.