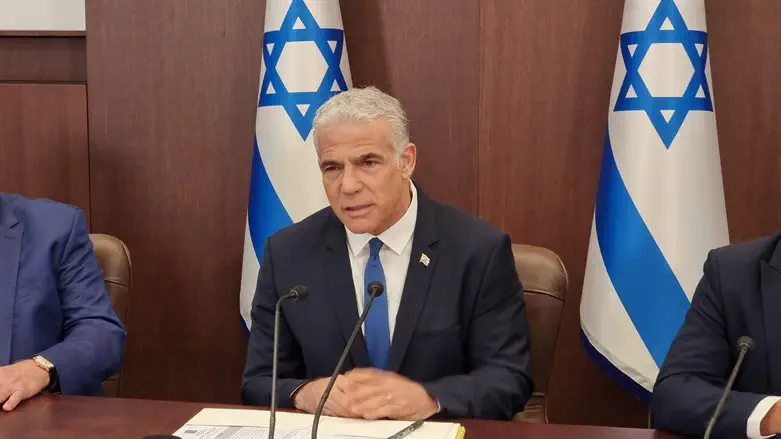 Lapid
Israel National News
Prime Minister Yair Lapid will hold a situational assessment of the security situation following the arrest of a senior leader of the Islamic Jihad terrorist organization last night.
Bassem Saadi and his his son-in-law and aide Ashraf al-Jada were arrested following a firefight with IDF forces in Jenin Monday night.
Israel closed off areas and routes adjacent to the Gaza Strip security fence Tuesday morning in response to fears Islamic Jihad would retaliate for the arrest of Saadi.
Several routes were reopened Tuesday afternoon, but security forces remain on high alert.