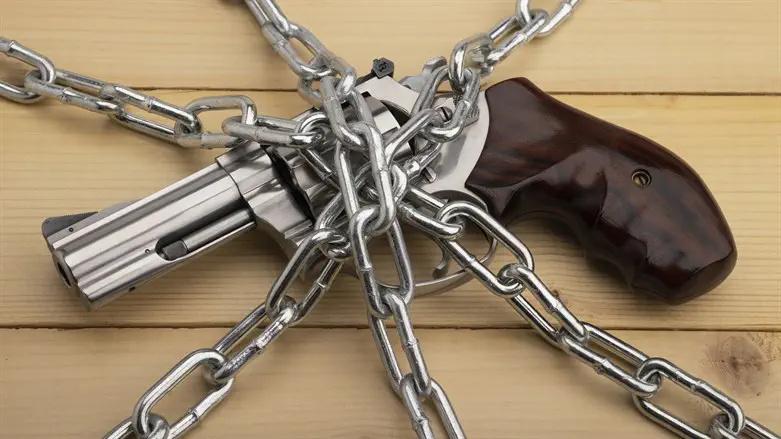 Gun control
iStock
In the heavily Orthodox hamlet of Monsey in upstate New York, a Jewish gun owner is threatening a lawsuit to block Gov. Kathy Hochul's efforts to limit where guns can be carried.
Tzvi Waldman, who is Orthodox and the founder of the New York State Jewish Gun Club (NYS-JGC) in Rockland County, told the New York Jewish Week that he plans to fight Hochul's gun legislation, calling it unconstitutional.
"What the governor did in New York State flies in the face against any logic," Waldman said. "For a shul not to have the ability for people to carry arms is ridiculous."
The club, which Waldman claims has hundreds of members, started about four years ago as a meet-up event for gun enthusiasts. It now includes training, education, help with permits and more.
"My email is blowing up with new members," Waldman said. "It's out there, and it's growing."
Among the majority of Jews who are not Orthodox, support for gun control is widespread. The Reform and Conservative movements, the network of Jewish federations and the non-denominational Jewish Council for Public Affairs have all passed resolutions in favor of tight gun safety laws.
Yet Orthodox communities have polled and voted along conservative lines in recent years, sympathetic to a Republican platform that, especially in light of rising reports of antisemitic attacks, includes wide access to firearms.
Meanwhile, deadly attacks on synagogues — including the 2018 massacre at the Tree of Life synagogue in Pittsburgh and the deadly 2019 shooting at a Chabad synagogue in Poway, California — reignited a debate about keeping Jewish worshippers safe, with some synagogues advocating the carrying of concealed weapons. In January, a gunman held four people hostage in a synagogue in Colleyville, Texas, before being shot himself by police.
On July 1, after the U.S. Supreme Court struck down a New York law tightly limiting who may carry a concealed weapon, Hochul signed legislation that bans people from carrying guns in places of business, including houses of worship, unless they put up a sign explicitly stating that guns are welcome there.