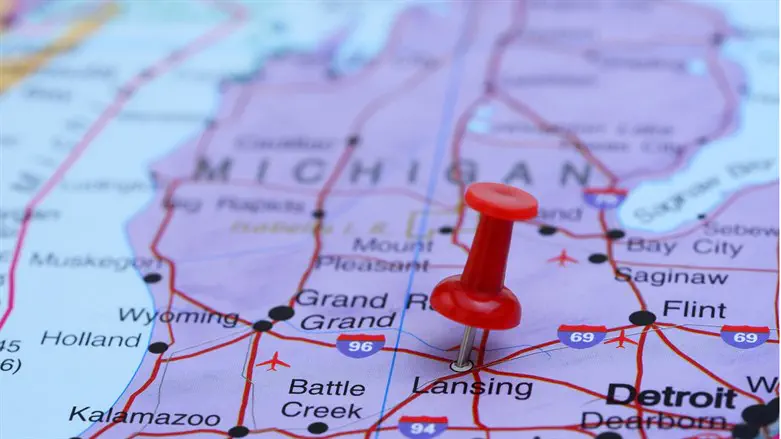 Michigan
iStock
The Michigan Republican Party came under fire on Wednesday after it used imagery from the Holocaust to argue against what it says are Democrats' restrictive gun proposals.
In a tweet published Wednesday morning, the Michigan GOP used a photograph of wedding rings taken from Holocaust victims by Nazi Germany with the following text, "Before they collected all these wedding rings…they collected all the guns."
"History has shown us that the first thing a government does when it wants total control over its people is to disarm them," the Michigan GOP said.
The CEO of the Republican Jewish Coalition, Matt Brooks, blasted the tweet, saying it "is absolutely inappropriate and offensive and should be taken down immediately."
The Anti-Defamation League in a tweet said, "Using the Holocaust as a way to score cheap political points in the debate over gun control is unacceptable and trivializes the memory of millions murdered by the Nazis."
Some Republicans condemned the tweet again, noted The Hill.
"Take this down, apologize immediately, fire the person/people who created and approved of this, then never do this again," tweeted GOP strategist Doug Heye. Former Rep. David Trott (R-MI) was quoted as having told The Detroit News that the post was "disturbing."
"The child running the @migop Twitter account should pull this tweet down. It trivializes the Holocaust to advance a political issue. It is offensive and idiotic," said Ron Nehring, who previously served as chair of the California GOP and spokesman for Sen. Ted Cruz's (R-Texas) presidential campaign.
The Jewish Democratic Council of America called the post "deeply offensive," arguing that it "is another example of how the Republican Party is normalizing Holocaust distortion for political gain."
"Their irresponsible rhetoric proves that they are not fit to govern and cannot be counted on to ensure our safety," the group added on Twitter.
However, Michigan GOP Chairwoman Kristina Karamo defended the post later on Wednesday, writing that the party "stands by our statement."
"Government abuse of citizens has not only happened in world history, but American history," she wrote in a statement on Twitter, as quoted by The Hill. "We will not be silent as the Democratic Party, the party who fought to enslave Black Americans, and currently fights to murder unborn children, attempt to disarm us."
"Our 2nd Amendment was put in place to protect us from aspiring tyrants," she added.
In a separate statement, the Michigan GOP's official Twitter account said its post was a "legitimate comparison to the troubling history of governments that have disarmed their citizens."