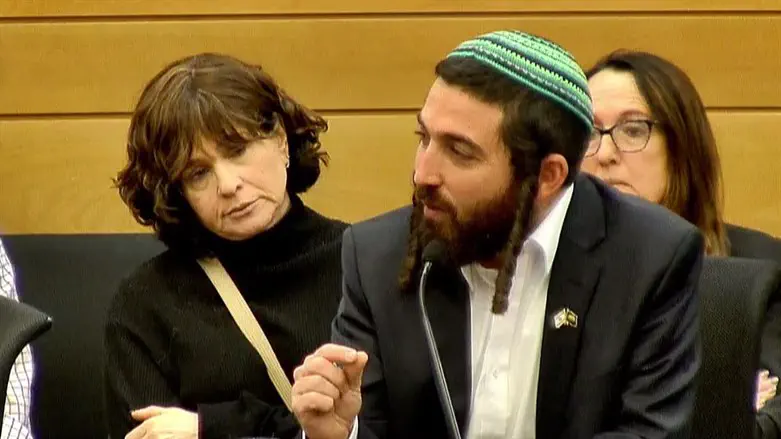 MK Tzvi Sukkot
צילום: ערוץ הכנסת
The National Security Council convened on Monday to discuss the police procedure following civilian use of legal firearms.
The discussion, which was held per the request of MK Amit Halevi (Likud), included testimonies by civilians who recounted episodes during which they needed to use their legal weapons in life-threatening cases and were immediately questioned with a warning at a police station.
MK Tzvi Sukkot (Religious Zionism), who also participated in the meeting, stated: "People have to fight for their innocence instead of being welcomed as heroes who saved lives. The feeling in the settlements is as if anyone who carries a firearm is considered a criminal, and whoever uses said weapon is certainly a criminal. We have to change the default, to change the reality where someone who uses a weapon to save a life is immediately questioned under warning."
During the discussion, MK Sukkot recalled a personal story about the ease with which the police confiscate weapons and the difficulties it creates. Following a protest in southern Israel, which included the construction of a mock village, Sukkot was summoned for questioning at the Rahat police station, after which he was commanded to turn in his weapon, although he had not used it at all during the incident.
Sukkot sued the police to return his weapon. During the deliberations, the police admitted that the weapon was illegally confiscated but still insisted on not returning it until Sukkot renewed his license. The judge did not accept the police's demands and ordered the weapon returned to Sukkot.