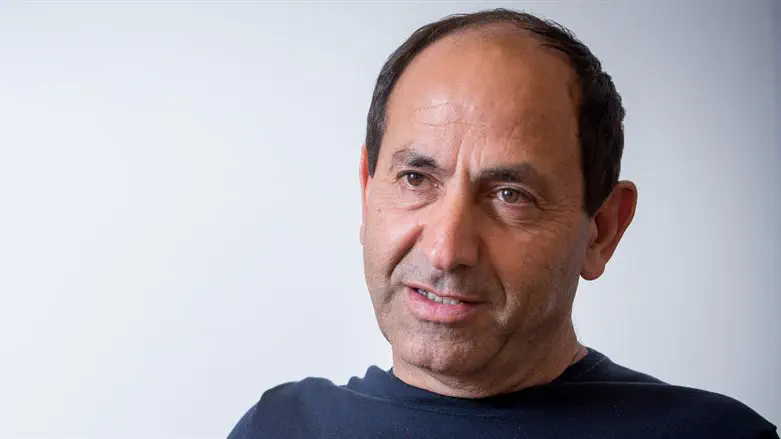 Rami Levy, owner of the supermarket chain of the same name
Miriam Alster/Flash 90
Economy Minister Orna Barbivay (Yesh Atid) on Friday turned to Israel's supermarket chains requesting that they hold off on raising the price of supervised bread for two weeks. Standard whole loaves and sliced loaves of bread in Israel are governmentally price-controlled commodities.
The request follows a decision by the Finance Ministry's Price Committee to update the prices ahead of Sunday.
Barbivay requested that the Rami Levy, Shufersal, Victory, and Yochananof chains wait to raise the prices for customers for two weeks.
The chains agreed to Barbivay's request, despite the fact that the Committee has decided to update the prices starting from Sunday.
In addition, Barbivay spoke with representatives of Israel's large bakeries, and intends to continue holding dialogue with them in order to find a government solution to the increase in the cost of manufacturing price-controlled bread, without affecting customers.
Interim Prime Minister Yair Lapid's office said that he intends to call an urgent meeting on the issue with the relevant parties, this Sunday.
Shas chairman MK Aryeh Deri said, "I hope and wish that this praiseworthy decision by the supermarket chains to delay raising the price of supervised bread will cause this disconnected government to understand that while the State treasury is bursting with excess, it must provide solutions, and as quickly as possible, to halt the rise in the cost of living, thereby helping hundreds of thousands of families in Israel who are barely managing to finish the month."
Meanwhile, on Thursday night, Rami Levy, who owns the chain of supermarkets bearing his name, posted on Facebook that he would not raise the cost of supervised bread.
In his post, Levy wrote:
"Dear customers,
"The Rami Levy supermarket chain recognizes the many expenses that families have during summer vacation and ahead of the holidays, and has therefore decided to absorb by itself the rise in the price of supervised bread, in order to allow those who are having difficulty to continue purchasing and giving their families basic food.
"Have a peaceful and blessed Shabbat (Sabbath),
Rami."