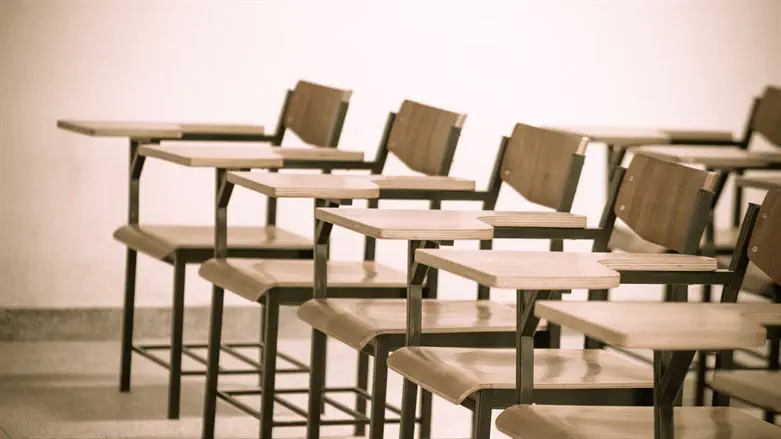 Empty classroom
iStock
A longtime British activist against antisemitism is warning that Jewish students across the Uk are frequently being bullied by classmates who make hissing sounds representing gas chambers, the Jewish Chronicle reported.
Fiona Sharpe of Brighton, a liaison office with the city's Jewish Representative Council, said: "Hissing goes on in non-Jewish schools in many parts of the country, often after classes on the Holocaust."
"It's become a common way to bully Jewish kids, and as a result, they feel threatened," she told the news outlet.
As a liaison for the Council, Sharpe is in communication with schools across the country.
She explained that she is certain reported data on antisemitism in British schools is much lower than the amount in reality.
"Children find it very difficult to talk about these things, especially in secondary schools. They don't want anyone even to raise the issue – and a result, they become still more vulnerable," she said. "I would guess that maybe one in 10 incidents is reported, and of that, maybe half end up being recorded."
She charged that without official antisemitism policies in schools, "when the hissing starts teachers don't know what it means."