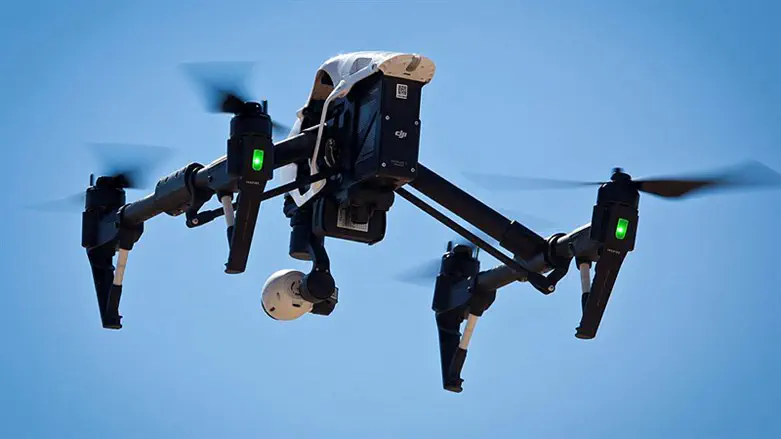 Drone (illustration)
Moshe Shai / Flash 90
Two UAVs shot down by a US fighter plane over Iraq had been intended for detonation in Israel, Kan News reported Monday morning.
The two UAVs had been launched from Iran and were supposed to have exploded in Israeli territory, the report said.
Last month, Kan 11 reported that Israel's defense establishment was preparing for the possibility of a drone attack from Iran, and estimated that such attempts would continue.
Two days ago, two drones launched from Iran were shot down in Iraq, and there is a suspicion that they were intended to have exploded over Israel.
Meanwhile, Iranian sources claimed that Israel is aiding the US forces in attacking the Houthi rebels and other Iranian-affiliated terror groups.