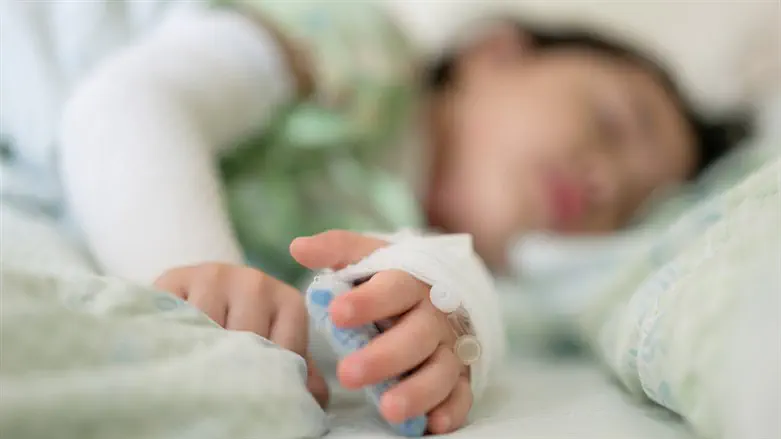 Hospitalized child (illustrative)
iStock
The condition of a young girl hospitalized with influenza has improved, Meir Medical Center reported.
The girl, aged 8.5, was unconscious and on a respirator following a bout of flu. Over the course of Saturday, she was weaned off the respirator. Her condition is now considered moderate and stable, though she continues to remain in the PICU.
Earlier this week, the girl was rushed to Meir Medical Center, after suffering a lack of oxygen and severe breathing difficulties due to an influenza infection she had been suffering from for several days. The girl woke up with severe breathing difficulties, and her family members immediately began to perform resuscitation and other life-saving actions, after which they evacuated her to the hospital.
Dr. Dganit Cohen-Adam, who heads the pediatric ICU at Meir, said, "This is a serious case of respiratory infection due to a viral illness."
"The girl's family members deserve praise for not losing their senses, and for beginning to immediately treat the child, including by calling for medical help."