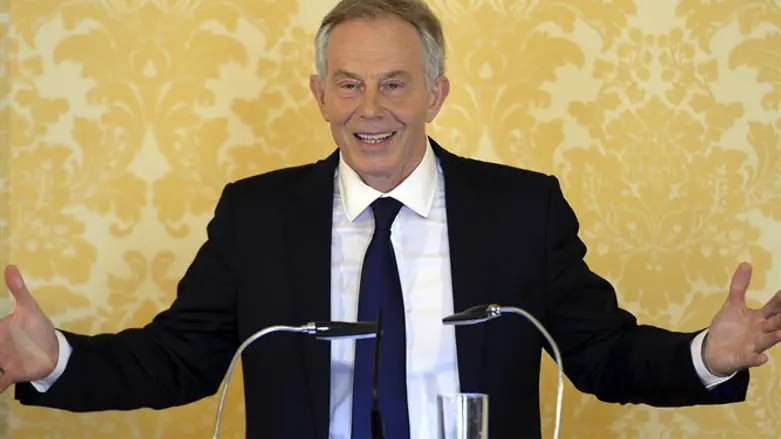 Tony Blair
Reuters
Former British Prime Minister Tony Blair, who in 2001 took Britain into war in Afghanistan alongside the United States, on Saturday condemned their "abandonment" of the country as "dangerous" and "unnecessary".
In his first public comments on the crisis since the Afghan government collapsed last weekend, Blair criticized the US motives for the withdrawal as "imbecilic" and "driven not by grand strategy but by politics".
"The abandonment of Afghanistan and its people is tragic, dangerous, unnecessary, not in their interests and not in ours," Blair wrote, according to AFP.
"We didn't need to do it. We chose to do it. We did it in obedience to an imbecilic political slogan about ending 'the forever wars', as if our engagement in 2021 was remotely comparable to our commitment 20 or even 10 years ago," added the former Prime Minister.
Blair argued that the withdrawal left "every Jihadist group round the world cheering".
"Russia, China and Iran will see and take advantage. Anyone given commitments by Western Leaders will understandably regard them as unstable currency," he added.
The comments will be widely seen as a direct attack on US President Joe Biden, who has come under fire for his handling of the Afghanistan crisis. The Taliban overtook the capital Kabul last week, forcing the Afghani president to flee to the United Arab Emirates.
On Monday, Biden gave a speech in which he justified the decision to withdraw troops from Afghanistan and said he "stands squarely behind" that decision.
On Wednesday, in an interview with ABC, the President insisted he doesn't know how the US could have withdrawn from Afghanistan without "chaos ensuing."
Among those to criticize Biden is former Vice President Mike Pence, who penned an op-ed in The Wall Street Journal in which he accused Biden of showing "weakness" toward the Taliban.
Former President Donald Trump blasted Biden in an interview with Newsmax, saying, "It's inconceivable that anybody could be so incompetent, stupid."
"Use any word you want to use," Trump added. "To imagine that you take out your military before you take out your US citizens, and the civilians and others that may be helped us to even think of that, it's not something that can be believed."