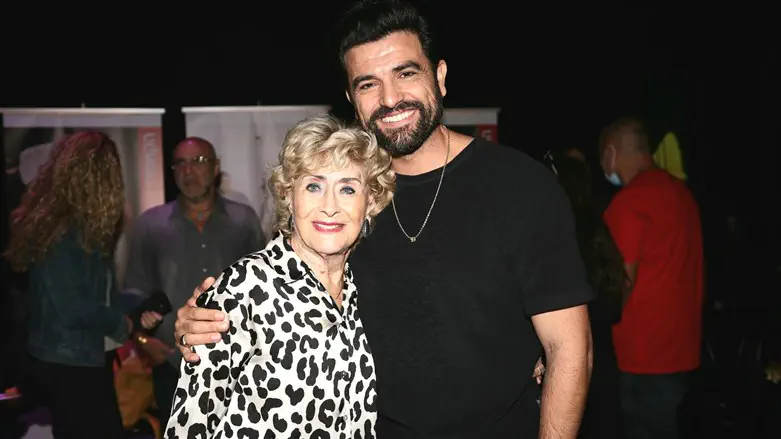 Amos Tamam and Miriam Zohar
Cameri PR
With the outbreak of the war in the south, many businesses, including restaurants, theaters and other places of entertainment, were forced to close their door for security reasons. Recently, in accordance with IDF security orders, many have resumed activities, among them the Cameri Theater in Tel Aviv.
Cameri Theater CEO Yifat Zahi Kirel, said Wednesday morning, "Life in Israel sometimes forces us to move on an axis between sadness and creativity, and each side does indeed feed the other, but there is another whole spectrum of feelings and colors that we hope to bring back."
November 12 will begin the, "Here and Now," week of reading the original plays. It will include the readings of five original plays by the theater actors. "Here and Now" is an event for the development of original plays that takes place annually at the Cameri Theater.
Actors who will participate in the reading of the plays this year include: Miriam Zohar, Rivka Michaeli, Gila Almagor, Maya Landsman, Irit Kaplan, Dvir Bendak, Odiya Koren, Rami Baruch, Yitzhak Hizkiya and many others.
A week later, on November 19, a new musical show, which is currently being written about the situation in Israel, will premiere with the participation of some of the best Cameri actors.
Starting on November 20th, all theater performances will be resumed, including "The Rain Man," "What Happened to the World," "Birthday Candles," and more.
New plays which have been rehearsed over the past months, including the second part of "Angels in America" and the classic "Yerma," will be staged in December and will be shown for the first time in Israel.
The theater will follow the guidelines of the Home Front Command, after over 200 shows were canceled during the war.