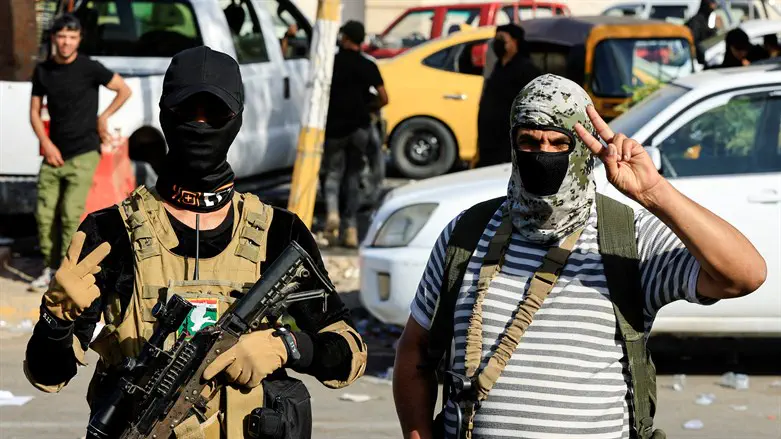 Shi'ite militiamen in Iraq
Reuters
Princeton University has finally acknowledged the kidnapping of Elizabeth Tsurkov, the doctoral candidate at the university and dual Russian-Israeli citizen who was kidnapped in Iraq six months and whose kidnapping was first reported in July.
Michael Hotchkiss, a deputy spokesman at Princeton, acknowledged that "Elizabeth was kidnapped while enrolled at the University and was in Iraq conducting research related to her approved Ph.D. dissertation topic."
Hotchkiss added that the university is "deeply concerned about the safety and well-being of Princeton graduate student Elizabeth Tsurkov and are eager for her to be released so she can rejoin her family and resume her studies."
"We have offered support to Elizabeth's family and are in communication with government officials and experts for guidance on how the University can best help to bring Elizabeth home safely," he said.
Previously, Princeton had refused to admit that Tsurkov had been kidnapped and had maintained that she was merely "missing" following her abduction by Kata'ib Hezbollah,a Shi'ite militia affiliated with the Iranian government.
Tsurkov's family expressed relief that the university had finally acknowledged the kidnapping after campaigning for such acknowledgment for months.
Emma, Elizabeth's sister, said that "it's good [that Princeton] acknowledges that she was there to do research for her dissertation, so [I'm] glad that statement is finally being made."
The family hopes that the university's acknowledgment will lead to greater international efforts to secure Tsurkov's release, as the American government's efforts to bring about her release diplomatically are complicated by her Russian citizenship.