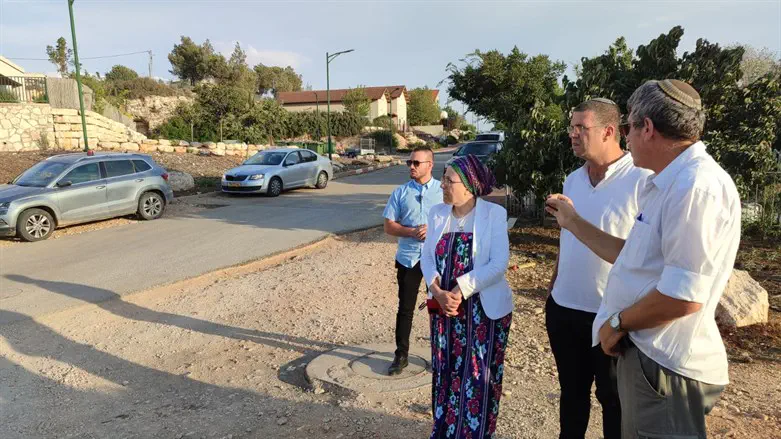 Strock tours Gilboa region
Spokesperson
During a tour by the Minister of Settlements Orit Strock in towns in the Gilboa region on Tuesday, shots were fired at the community of Gan Ner, which the minister later visited.
Strock launched the tour in the wake of the ongoing shooting attacks towards towns in the Gilboa region and in anticipation of the solidarity march with Kibbutz Meirav that will take place on Wednesday.
The minister, who met with the local leadership of Kibbutz Meirav, heard about the security needs and expressed admiration for the important agricultural and social enterprises of the kibbutz. Later, she met with the parents of soldier Shilo Amir who was murdered three months ago in a terrorist attack near Kedumim.
"The continuous firing by terrorists into the communities of the 'Jenin envelope' is no longer an incident. It is a planned, defiant and serious escalation, which cannot be overlooked. I intend to bring this issue up for discussion in the government, because it is a national strategic event, which requires a special and different treatment," said Strock.
Later, after the shooting towards Gan Ner, the minister also arrived at that community and met with the local leadership. The minister once again stated her intention to bring up the issue at the next cabinet meeting.
Moti Cohen, one of the leaders of Gan Ner, said at the conclusion of the meeting, "I want to thank Minister Strock for her caring and the willingness with which she came to us to help us in everything related to these unusual events that have plagued us in recent months."