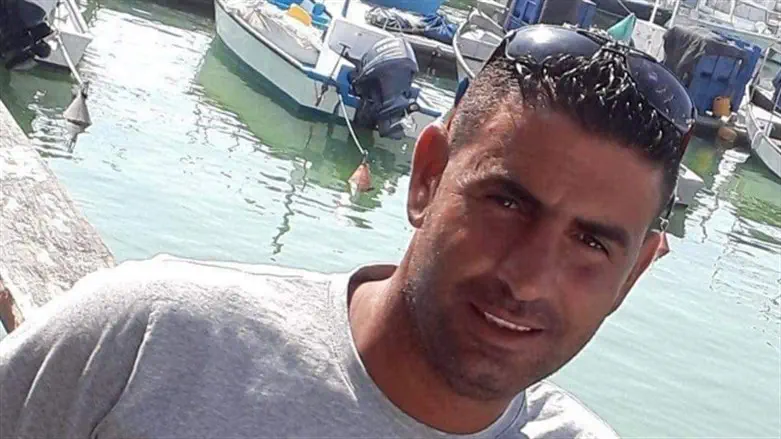 the terrorist
no credit
The terrorist who this morning (Thursday) ran over three 20-year-old young men with a truck in an attack at the Maccabim checkpoint is a 41-year-old Palestinian Arab, a resident of the village of Deir Amar near Ramallah, who held a valid work permit for Israel.
The commander of the central district of the police, Superintendent Avi Biton, told the media that the terrorist did not go through the checkpoint itself, but entered from the Ni'lin checkpoint with a work permit, drove on a road from the Arab town of Ni'lin, continued on to Shilat Junction, turned towards Route 443 and drove to the Maccabim checkpoint, where performed a U-turn in the direction of 443 and after about 100 meters ran over the young men who were standing on the side of the road. He continued driving to the Hasmonaim checkpoint, where he was neutralized by gunfire by the Crossing Authority guards. According to the MDA, three more were slightly injured in a traffic accident, as a result of the collision with the speeding truck.
After the attack, the terrorist continued driving towards Modi'in. A report of the incident reached the border guards at the Ministry of Defense who are at the Hasmonaim checkpoint, and they shot him and neutralized him when he reached the checkpoint.
Defense Minister Yoav Gallant held an initial situational assessment following the attack, and will soon hold a situation assessment with senior officials of the defense establishment. He said: "I send my condolences to the family of the person killed in this morning's ramming attack, and I wish a full recovery for the injured. This is an attack with serious consequences. My considerable appreciation to the security forces for their determined action that led to the elimination of the terrorist in a short time."