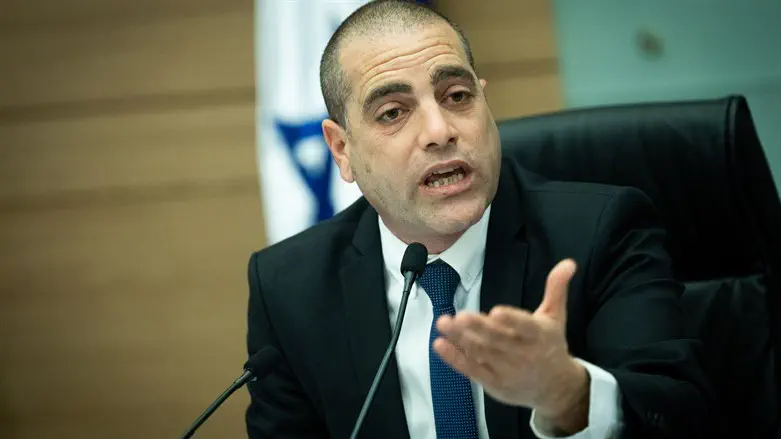 MK Ofir Katz
Yonatan Sindel/Flash90
During a political conference in Afula, northern Israel, a protester spat at Coalition Chairman MK Ofir Katz (Likud). The protester threatened: "We'll put you in front of a firing squad."
A complaint was submitted to the police.
Channel 13 reported that the Shin Bet is warning of a worrying rise in threats and incitement against Supreme Court President Esther Hayut and Attorney General Gali Baharav-Miara.
According to the report, as part of a Shin Bet situational assessment, a connection was found between the rise in cases of incitement and remarks by ministers and coalition members against the judicial branch and judicial bodies.
Senior law enforcement sources were cited, saying: "The day is not far when someone will try to spill blood - instead of trying to calm things down, the ministers and coalition members are doing the exact opposite and are making extreme and dangerous remarks."
Sources in the Coaltion said that the Supreme Court's decision to deliberate cancelling Basic Laws without any legal foundation giving the judiciary the right to do so, is the cause of the public's anger and could have been prevented if the court had refrained from granting itself the right to discuss changing the status of Basic Laws. In addition, the Right feels that the Basic Law: Incapacitation is being brought before the court to allow it to ignore the large majority of citizens who voted for Netanyahund, and that in the case of the Basic Law: Reasonableness Standard the court is allowing itself to deal with an issue in which it has a conflict of interest.