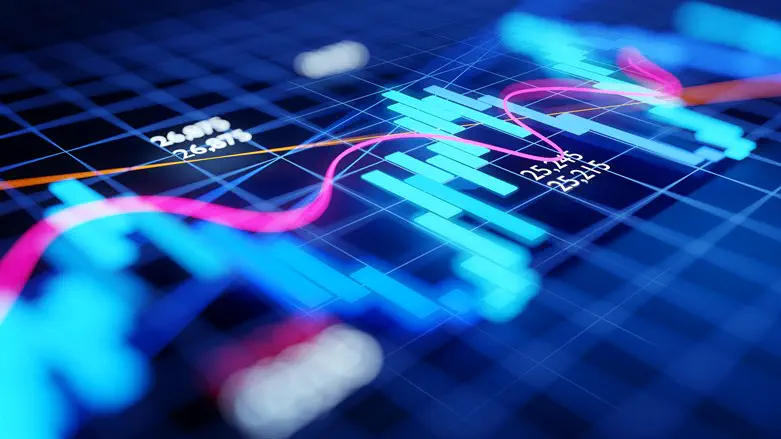 Credit rating
iStock
In response to the Knesset passing the reasonability standard legislation, several rating agencies have warned investors to avoid Israel.
Morgan Stanley downgraded Israel's credit score to 'dislike', citing the negative trajectory of the economy under the current government.
Moody's published a special report warning investors of 'upheaval and constitutional crisis between the judicial and executive branches', but did not downgrade the country's overall rating. "The bill comes amid widespread protests that have been going on since January and are expected to continue,"Moody's notes. 'There is significant risk of negative impacts to Israel's economy and security situation.'
"Venture capital investments in Israeli high-tech firms have declined materially, with the sector raising $3.7 billion in the first six months of the year, the lowest figure since 2019," Moody's cautions. "While the slowdown reflects global trends in the sector triggered by tighter financing conditions and a degree of normalization after the pandemic, there are also signs that Israel is decoupling from global trends."
Citibank told investors that 'it is best to wait on investments with Israel', citing and 'uncertain and unstable future'.
Israeli market indexes and the value of the shekel against the US dollar dropped yesterday after last-minute negotiations for a compromise on the legislation broke down. The downward trend continued today.
The prospect of the judicial reform impacting Israel's credit score was originally raised in april, although most rating agencies refrained from cutting Israel's rating at the time in the hopes of a compromise through the negotiations hosted by President Herzog.
Prime Minister Netanyahu and Finance Minister Smotrich dismissed the reports, as well as the market trends, in a joint statement this afternoon. "This is a momentary response; when the dust clears, it will be clear that the Israeli economy is very strong."
"The security industries are bursting with orders. The gas industry is increasing exports to Europe and seven companies are now competing for tenders to explore for gas in Israel at an investment worth billions. Intel is planning its largest investment outside of the US ever and will invest $25 billion in Israel. NVIDIA is building a supercomputer in Israel and we are moving forward in AI, cyber and the manufacture of chips in Israel. Growth is increasing and inflation has been blocked. Regulation is being lifted and free market competition is increasing."
"The Israeli economy is based on strong fundamentals and will continue to grow under experienced leadership that is enacting a responsible economic policy."