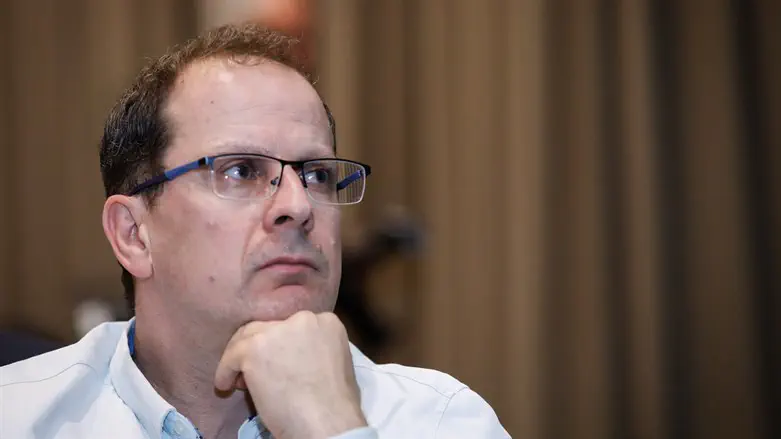 Raz Nizri
Olivier Fitoussi/Flash 90
Former Deputy Attorney General Raz Nizri said on Thursday that he believes that "Netanyahu's trial must end with a plea agreement in order to put an end to this lunacy", as he put it.
Speaking in an interview with Channel 12 News, Nizri commented on the petition which was submitted to the Supreme Court demanding that Netanyahu be disqualified from serving as Prime Minister and said, "I don't think it is right for the court to determine who will be the Prime Minister. That is dangerous for democracy."
He criticized the approaches of both the right and the left in relation to the court, "The right must not think that the law can be engineered through politics, they have all kinds of bills designed to engineer or stop the justice system, and this must not happen. On the other hand, the left too must understand that it is impossible to engineer politics through the law. They must not think that they will engineer political systems with the help of legal tools. This is something that, in my opinion, is wrong."
On the bill to limit the use of the judicial doctrine of reasonableness, Nizri said, "My legal approach is conservative, but I do not agree with the bill. I think that many corrections and changes should be made to the system, but the MKs in the coalition who proposed it went for extreme solutions."
Nizri also added, "I think that limiting the reasonableness doctrine, which is a subjective concept, is the right thing to do. Even judges who sit in the same panel do not think the same about reasonableness. The way it is done now is too sweeping and too extreme."
"I don't think the government should fire the Attorney General, but that it should try to know how to work in harmony with her. It's not easy at a time like this, for sure, but that doesn't mean she should be fired or threatened.The discourse against the jurists which is made up of defamation and accusations against them is a dangerous discourse," he stated.