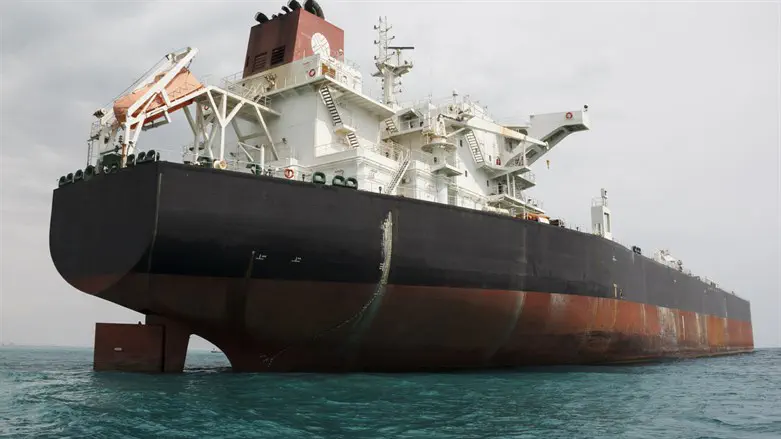 Oil tanker in the Persian Gulf (archive)
iStock
Iran claimed on Thursday that its forces attempted to intercept an oil tanker it alleged had been involved in a collision, AFP reported.
The comments come a day after the US military said that it had blocked two attempts by the Iranian navy to seize commercial tankers in international waters off Oman, including one case in which the Iranians fired on the tanker.
The maritime services in Iran said one of the two tankers, the Bahamian-flagged Richmond Voyager, had collided with an Iranian vessel, seriously injuring five crew members, according to state news agency IRNA.
They said the collision had occurred on Tuesday and that it damaged and caused the flooding of the Iranian vessel.
"The Richmond Voyager continued on its way, regardless of international maritime rules and regulations," IRNA said, adding a court order had been issued for Iran's navy to seize the tanker.
The news agency added that "the offending oil tanker was identified" on Wednesday and pursued by the Iranian navy but that it ignored warnings and changed course before entering Oman's territorial waters.
In the past two years, Iran has harassed, attacked or interfered with the navigational rights of 15 internationally flagged commercial vessels, officials said.
Most recently, Iran seized the Marshall Islands-flagged Advantage Sweet on April 27 as it traveled in the Gulf of Oman. Six days later, it seized a second ship, the Niovi, a Panama-flagged tanker as it left a dry dock in Dubai.
The Strait of Hormuz, a crucial waterway for global energy supplies, has often been a site of tense encounters between Americans and Iranian forces.
In early December, an Iranian patrol boat tried to temporarily blind US Navy ships in the Strait of Hormuz by shining a spotlight toward the vessels and crossing within 150 yards of them.
Last August, an Iranian ship seized an American military unmanned research vessel in the Gulf but released it after a US Navy patrol boat and helicopter were deployed to the location.
The Islamic Republic has threatened more than once to close the Strait of Hormuz, with the United States warning Iran in response that any attempt to close the strait would be viewed as a "red line" -- grounds for US military action.