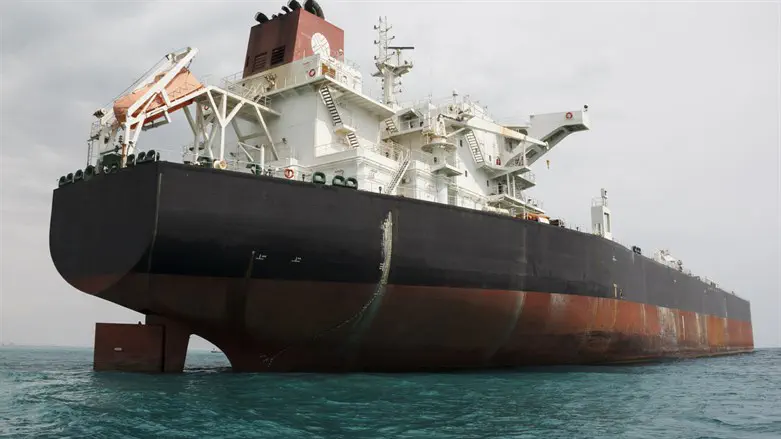 Oil tanker in the Persian Gulf (archive)
iStock
For the second time in less than a week, Iran on Wednesday seized an oil tanker in the commercially vital Gulf waters, AFP reported.
A fleet of high-speed Islamic Revolutionary Guard Corps Navy (IRGCN) craft surrounded the Greek-owned Niovi as it travelled empty from Dubai to Fujairah, another port in the United Arab Emirates, the US military said.
"A dozen IRGCN fast-attack craft swarmed the vessel in the middle of the strait," said a statement from the Bahrain-based US Fifth Fleet.
"The IRGCN subsequently forced the oil tanker to reverse course and head toward Iranian territorial waters off the coast of Bandar Abbas, Iran," it said, according to AFP.
Iran said it seized the vessel "following an order from the judiciary", the judiciary's Mizan Online news website said.
The US called for the ship's immediate release.
The Panama-flagged vessel's seizure in the Strait of Hormuz comes six days after Iran seized a US-bound oil tanker, the Advantage Sweet, in the Gulf of Oman.
The incident is the latest in a string of Iranian hijackings and explosions in the region.
The US Navy has blamed Iran for a series of mine attacks on vessels that damaged tankers in 2019, as well as for a fatal drone attack on an Israeli-linked oil tanker that killed two European crew members in 2021. Tehran denies carrying out the attacks.
The Strait of Hormuz, a crucial waterway for global energy supplies, has often been a site of tense encounters between Americans and Iranian forces.
In early December, an Iranian patrol boat tried to temporarily blind US Navy ships in the Strait of Hormuz by shining a spotlight toward the vessels and crossing within 150 yards of them.
Last August, an Iranian ship seized an American military unmanned research vessel in the Gulf but released it after a US Navy patrol boat and helicopter were deployed to the location.
Two weeks ago, Iran said it had "forced" a US submarine to surface as it was crossing the Strait of Hormuz.