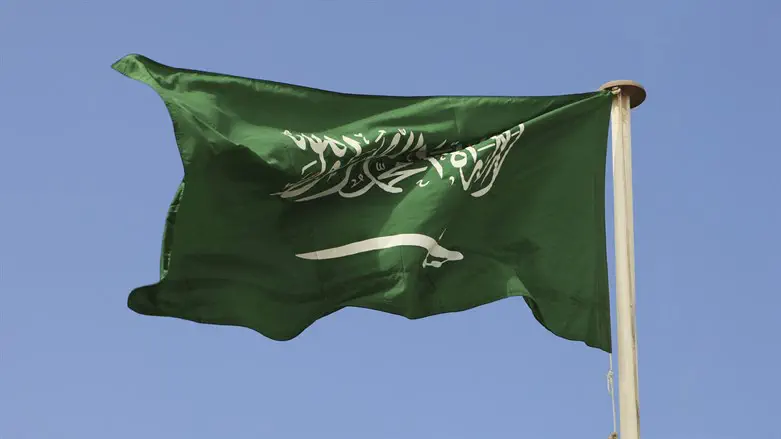 Saudi flag
iStock
Saudi Arabia on Monday summoned Sweden's ambassador to denounce a Quran burning outside a Stockholm mosque that sparked a diplomatic backlash across the Muslim world, AFP reported on Monday, citing Saudi state media.
The kingdom -- home to the holiest sites in Islam, in Mecca and Medina -- had already condemned last Wednesday's incident in which an Iraqi citizen living in Sweden, Salwan Momika, 37, stomped on the Muslim holy book and set several pages alight.
The foreign ministry summoned the ambassador on Sunday to urge Sweden "to stop all actions that directly contradict international efforts seeking to spread the values of tolerance, moderation and rejection of extremism, and undermine the necessary mutual respect for relations between peoples and states", the official Saudi Press Agency reported.
The Muslim world reacted with outrage after Momika's act. Swedish police had granted him a permit in line with free-speech protections, but authorities later also said they had opened an investigation over "agitation".
The Quran burning coincided with the start of the Eid al-Adha holiday and the end of the annual hajj pilgrimage in Saudi Arabia.
On Sunday, Sweden's government condemned the incident, calling it an "Islamophobic" act.
"The Swedish Government fully understands that the Islamophobic acts committed by individuals at demonstrations in Sweden can be offensive to Muslims," the foreign ministry said in a statement.
"We strongly condemn these acts, which in no way reflect the views of the Swedish government," it added.
Countries including Iraq, Kuwait, the United Arab Emirates and Morocco have also summoned Swedish ambassadors in protest.
Iran said on Sunday it was holding off on sending its new ambassador to Sweden because of the incident.
Last year, dozens of rioters were arrested after violent clashes broke out in Sweden between police and protesters furious over a far-right group's plan to burn copies of the Quran.
Past incidents, such as caricatures of the Prophet Muhammad and the "Innocence of Muslims" film which depicted the prophet as a buffoon and pedophile, sparked angry protests around the Muslim world.
In 2011, the offices of the Charlie Hebdo magazine were firebombed after it released an edition that mocked radical Islam.