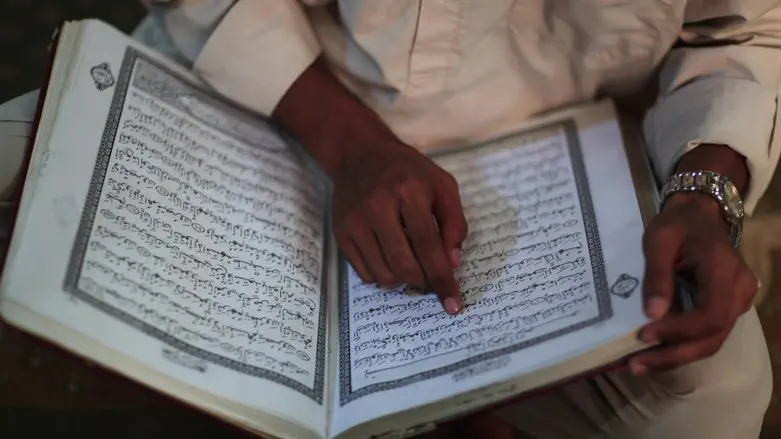 Quran
Flash 90
Sweden's government on Sunday condemned this week's burning of a Quran outside Stockholm's main mosque, calling it an "Islamophobic" act, AFP reported.
"The Swedish Government fully understands that the Islamophobic acts committed by individuals at demonstrations in Sweden can be offensive to Muslims," the foreign ministry said in a statement quoted by the news agency.
"We strongly condemn these acts, which in no way reflect the views of the Swedish government," it added.
The Muslim world reacted with outrage after an Iraqi citizen living in Sweden, Salwan Momika, 37, stomped on the Islamic holy book and set several pages alight this past Wednesday.
Swedish police had granted him a permit in line with free-speech protections, but authorities later also said they had opened an investigation over "agitation".
Sunday's condemnation came in response to a call for collective measures to avoid future Quran burnings from the Saudi-based Organization of Islamic Cooperation.
The 57-member body met at its Jeddah headquarters to respond to Wednesday's incident and urged member states to "take unified and collective measures to prevent the recurrence of incidents of desecration of copies of the" Quran, according to a statement released after the "extraordinary" meeting.
"The burning of the Quran, or any other holy text, is an offensive and disrespectful act and a clear provocation. Expressions of racism, xenophobia and related intolerance have no place in Sweden or in Europe," the Swedish foreign ministry said, according to AFP.
At the same time the ministry added that Sweden has a "constitutionally protected right to freedom of assembly, expression and demonstration."
Countries including Iraq, Kuwait, the United Arab Emirates and Morocco have summoned Swedish ambassadors in protest at incident.
Last year, dozens of rioters were arrested after violent clashes broke out in Sweden between police and protesters furious over a far-right group's plan to burn copies of the Quran.
Past incidents, such as caricatures of the Prophet Muhammad and the "Innocence of Muslims" film which depicted the prophet as a buffoon and pedophile, sparked angry protests around the Muslim world.
In 2011, the offices of the Charlie Hebdo magazine were firebombed after it released an edition that mocked radical Islam.