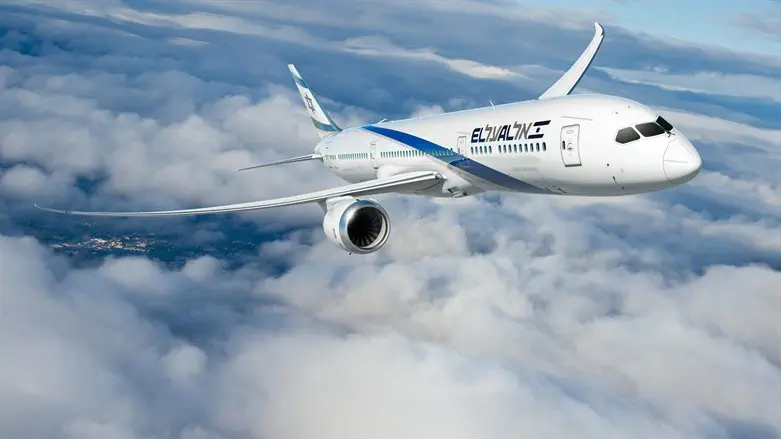 El AL
El Al spokesperson
Israeli airline El Al and American airline Delta announced today (Thursday) a new strategic cooperation agreement that will include mutual code-sharing for flights between Israel and the US, as well as the possibility of connecting flights by both companies to and from the US.
This collaboration, El Al's largest and most significant to date, will allow the company to increase the number of seats and flight frequencies to its destinations in the US, expand the route network through direct flights and Delta connecting flights, and provide a better value proposition to a wider range of customers, by allowing flights in a wider variety of hours and on all days of the week.
The agreement between the companies will include an expansion of the range of services for luxury passengers, and later will also include the sharing of clubs so that members of El Al's frequent flyer club can accumulate and redeem points on Delta flights, and vice versa.
Customers of both companies will enjoy more flight options between Tel Aviv and the US through flights operated by both companies, expanding the frequency of flights and options for connecting flights throughout North America on Delta's extensive network of routes, which includes direct flights to New York, Boston, Atlanta, and more.
Customers who purchase flight tickets that combine El Al and Delta flights will be able to perform one check-in for the entire route, including the issuing of a boarding pass at the point of origin, and tagging the luggage until the final destination. Delta offers up to 200 connecting flights every day from all its destinations in the US, while El Al offers its customers a wide variety of direct flights to Tel Aviv from Los Angeles, Miami, Boston, New York (JFK) and Newark.
"Working together with El Al will further strengthen Delta's connection to Israel by being able to offer our customers direct access to destinations throughout the US," said Matteo Curcio, Delta's Senior Vice President for Europe, Middle East, Africa, and India.
"Expanding and improving Delta's partnerships with foreign companies is an integral part of our long-term strategy, to enable a better connection for Delta customers around the world."
"We are happy to offer our customers new ways to discover exciting destinations across the ocean, through our partnership with Delta," said Shlomi Zafrani, EL AL Vice President of Commerce and International Affairs, adding: "This agreement is a significant milestone in the realization of our long-term strategic plan, and offers our customers a significant upgrade in the overall value proposition, including a wider and more diverse schedule, accumulating and redeeming points on flights of both companies and providing a unique value proposition to luxury customers. Delta is one of the leading airlines in the world and we see the connection between the two companies as natural and exciting, for our customers and for us."