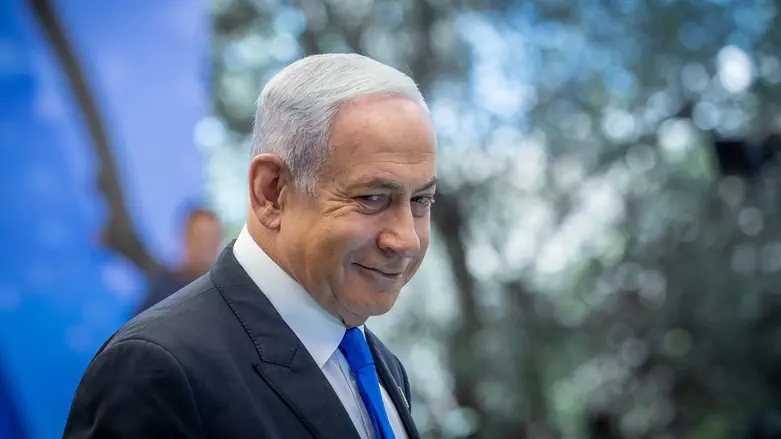 Benjamin Netanyahu
Yonatan Sindel/Flash90
A new poll published by Channel 14 showed that if elections were held today, the Likud would be the largest party, with National Unity a far-off runner-up.
The poll, conducted by Direct Polls, showed that in such a scenario, the Likud would win 31 Knesset seats, while National Unity would win 26. Yesh Atid, third-largest in the Knesset, would win just 15 seats.
Shas would be the fourth-largest party, with 10 seats, followed by United Torah Judaism and Yisrael Beytenu with seven seats each. Four parties - Otzma Yehudit, Religious Zionism, Hadash-Ta'al, and Ra'am (United Arab List) - would win five seats each.
Meretz, with just four seats, would be the smallest party in the Knesset.
Labor and the Arab Balad would not cross the electoral threshold.
Divided into blocs, the current coalition parties would receive 58 Knesset seats, while the center-left bloc would receive 57 seats. Hadash-Ta'al, which traditionally does not join any Knesset, would hold the remaining five seats.
The poll included 592 adults representative of Israeli society. It has an error margin of 4.6%.