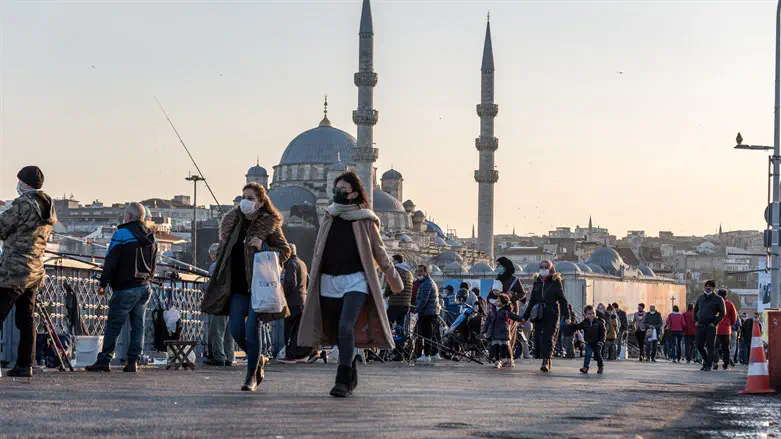 Turkey
iStock
Turkish authorities on Tuesday seized and jailed a 16-year-old youth for drawing a moustache on an election campaign poster showing re-elected President Recep Tayyip Erdogan, AFP reported, citing local media in Turkey.
Several media close to the opposition, including daily newspapers BirGun, Cumhuriyet and private TV station Halk TV, said the youth from the southeastern town of Mersin was accused of defacing the poster near his home with a pen, scribbling "a Hitler moustache and writing insulting comments."
He was arrested after being identified by CCTV cameras, media reports said. Authorities interviewed him at his home where he reportedly "admitted drawing the moustache" while denying writing the accompanying comments.
Taken before the public prosecutor, he was found to have "insulted the president" and was jailed at a nearby youth facility.
"Insulting the president" is one of the most common crimes in Turkey, which has seen spiraling numbers of journalists, bloggers, and ordinary people being taken to court on charges of insulting Erdogan and other top officials.
Examples include a 17-year-old teen who was charged with "insulting" Erdogan on Facebook, a Turkish philosophy professor who was accused of insulting Erdogan in an article in which he accused the president of corruption, and even the former Miss Turkey who was prosecuted for social media posts deemed to be critical of Erdogan.
In December of 2016, the head of a cafeteria at the Cumhuriyet newspaper was detained for insulting Erdogan after saying he would refuse to serve him tea.
Erdogan in 2015 filed a criminal complaint against the Cumhuriyet newspaper and its editor for publishing images allegedly showing trucks belonging to the state intelligence service helping send weapons to rebels in Syria.
According to AFP, the charge of "insulting the president" resulted in 16,753 convictions last year.