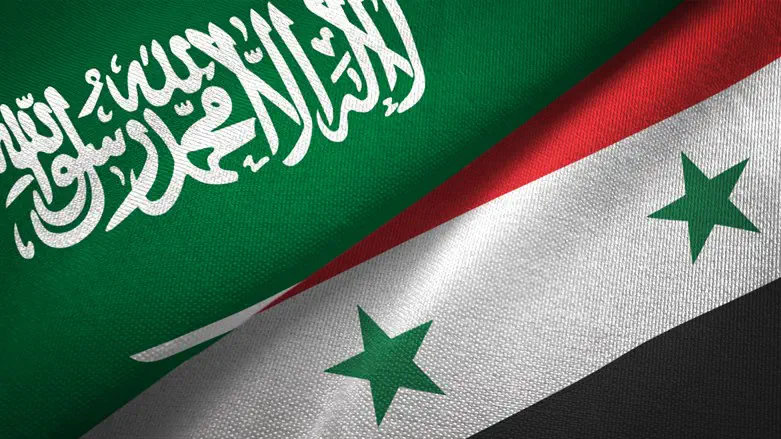 Syria and Saudi Arabia
iStock
Iran's Foreign Ministry announced on Monday it would reopen its diplomatic missions in Saudi Arabia this week, restoring diplomatic ties after a seven-year rift, The Associated Press reported.
The foreign ministry's spokesman, Nasser Kanaani, said that the Iranian Embassy in Riyadh, its consulate general in Jeddah, and office of the permanent representative to the Organization of Islamic Cooperation would officially reopen on Tuesday and Wednesday.
The move follows a China-brokered deal reached in March. Under the agreement, the two countries are to reopen their embassies and missions within two months and implement security and economic cooperation deals signed more than 20 years ago.
Iranian President Ebrahim Raisi later received an invitation from Saudi Arabia's King Salman to visit the kingdom following the reconciliation deal.
Saudi Arabia broke ties with Iran in 2016 after protesters invaded Saudi diplomatic posts in Tehran and the northeastern city of Mashhad during demonstrations triggered by the execution of a prominent Shiite cleric and 46 others in the oil-rich Kingdom.
The deal is also expected to pave the way for a resolution to the conflict in Yemen, where Iran and Saudi Arabia back opposing sides.
US and Saudi officials said recently that Iran has agreed to halt covert weapons shipments to its Houthi allies in Yemen as part of the deal with Saudi Arabia.
It has long been believed that Iran is planning to use the Houthis to take over Yemen and seize the key strategic port of Aden, which controls the entrance to the Red Sea and ultimately to the Israeli resort city of Eilat.
Iran denies it is backing the Houthis and has also denied Saudi Arabian accusations that Tehran provided the Houthi rebels in Yemen with ballistic capabilities.