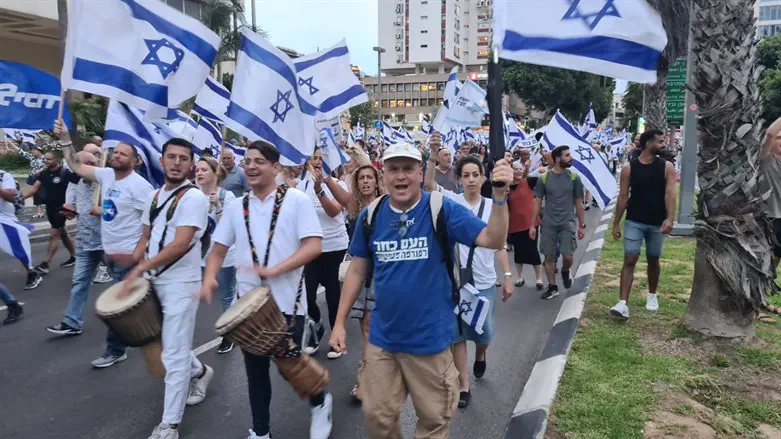 The march in Tel Aviv
Im Tirtzu
Thousands of demonstrators gathered this evening (Thursday) for a march from the Tel Aviv Theater to the Tel Aviv Museum and demanded that the Israeli government promote governance, personal security and the judicial reform.
Many women participated in the march as part of a special protest initiative called "Daughter of a King" with crowns and dresses. In addition, an exhibition was held by demonstrators in prisoner costumes which, according to the organizers, "illustrated the injustices of the Supreme Court." Other protesters waved signs with various rulings of the Supreme Court in the last decade.
Matan Peleg, chairman of the Im Tirtzu movement which led the march, said: "The State of Israel has been taken captive in recent decades by the judicial system and the post-Zionist elites who prevent the elected government from serving the people."
"The time has come to pass a comprehensive reform that will correct the distortion and return the governance to the people's elected officials. The governance must not be compromised. In preparation for the selection of the composition for the committee to select judges, we came here to make it clear that it is time for a Zionist Supreme Court," Peleg said.