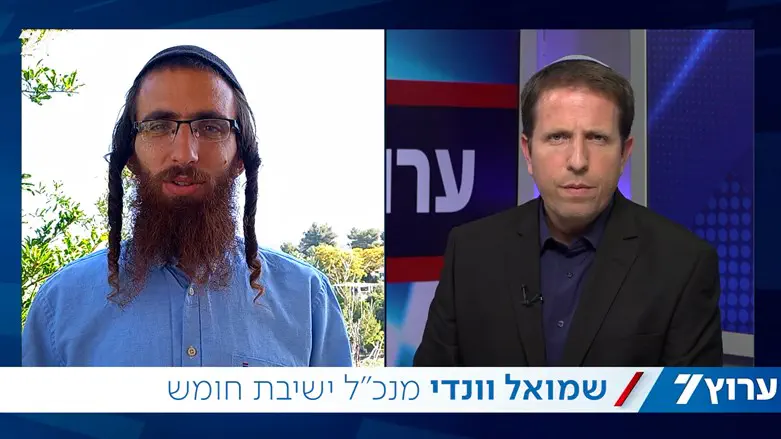 Shmuel Wendy
Israel National News
The head of the Homesh Yeshiva, Shmuel Wendy, spoke to Israel National News on Tuesday and said that he's looking ahead to the next task, after the yeshiva moved to a permanent location.
"Last night we were able to bring buildings for yeshiva and boarding schools to Homesh and, after 17 years, we were able to establish the permanent building of the yeshiva and this is just the beginning. As far as we are concerned, all of northern Samaria belongs to the people of Israel," Wendy declared.
"For years we had to work under poor conditions, to the point that we studied in caves and under the trees and, God willing, there is now a great development and more students are coming," he added.
Asked about the dissatisfaction voiced by some in the defense establishment by the relocation of the yeshiva, he replied, "I don't know who is dissatisfied with the move. We are very satisfied with it and with us are tens of thousands of people who have come to us in recent years and came to support us."
"Everyone understands that we need to return to Homesh. It started with the repeal of the Law of Disengagement and continued with the signing by the head of the Central Command of the order allowing a return to Homesh and we turned forward. We started with Homesh and will continue with Sa-Nur, Ganim and Kadim and from there to many more great things," concluded Wendy.
Hebrew video: