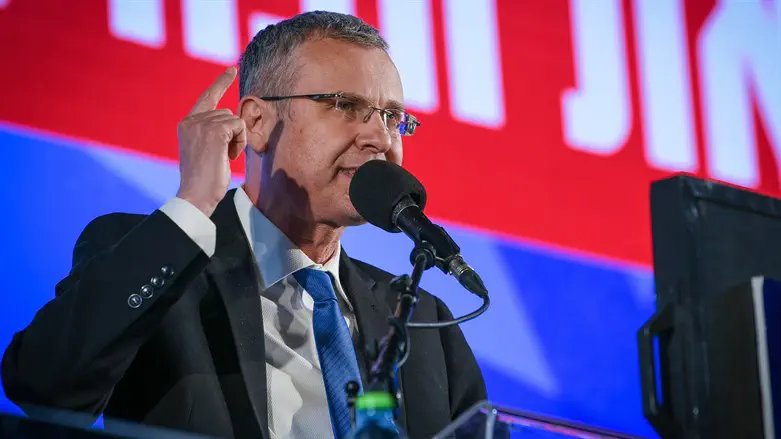 Yariv Levin
Arie Leib Abrams/Flash 90
Justice Minister Yariv Levin made an unusual statement at the recent cabinet meeting as he sought to explain to the ministers why the legislation of the judicial reform must be implemented soon.
"Mr. Prime Minister, a post-Zionist minority is trying to dominate its values through the judicial system," said Levin. "Change will only come from a deep and fundamental change, when someone who views equality as real will be sitting in the seat of the President of the Supreme Court. We will not be sitting here [in the government] forever. This is a government with a historic opportunity to make these changes."
Levin added, "We must not miss this opportunity. If we are not determined to make both the corrections now and to set them in a way that they cannot be changed, and not be afraid of the left - we will be in the opposite situation and they will not care. If we do not take care of this - we will end up doing nothing."
Prime Minister Benjamin Netanyahu said on Monday at the Likud faction meeting that "the reform is not dead, but we are doing everything to reach broad agreements."
Despite Netanyahu's remarks, Likud MK David Bitan insisted an interview with Channel 13 News later on Monday that the reform is off the table.
"I tell you that [Netanyahu] has suspended the reform, he understands the consequences of the reform, he is going through it himself. He will not go back to the reform. Maybe they will pass something from it, but the issue will not come back... there won't be the reform as you know it, that's one hundred percent certain," claimed Bitan.