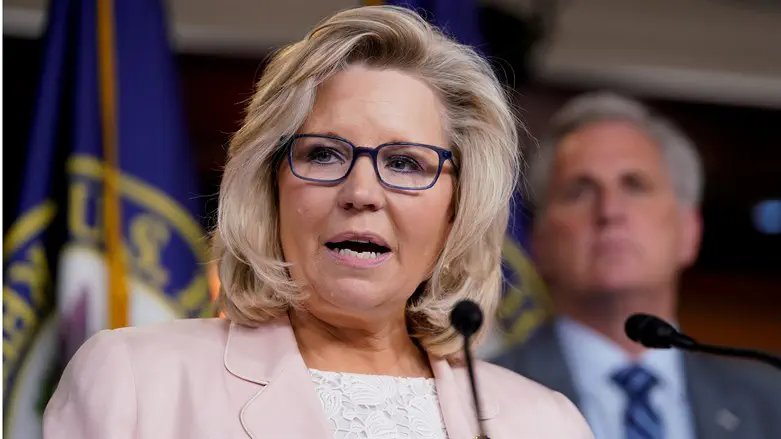 Liz Cheney
Reuters
Former Republican Rep. Liz Cheney (R-WY) claimed on Sunday that the Republican Party asked her to state that the 2020 election was stolen from former President Donald Trump and to lie about his role in the Jan. 6 Capitol riot, Axios reported.
Speaking at the Colorado College commencement, Cheney, who has not ruled out a bit for the 2024 presidential election, told graduates that America "cannot remain a free nation if we abandon the truth," taking Republicans and the former president to task during the speech.
She described how the party asked her to lie after Trump lost the election to President Joe Biden.
"My fellow Republicans wanted me to lie. They wanted me to say the 2020 election was stolen, the attack of Jan. 6th wasn't a big deal, and Donald Trump wasn't dangerous," Cheney said.
The former House member, who was the vice chair of the Jan. 6 panel investigating the Capitol riot, added: "I had to choose between lying and losing my position in House leadership."
Cheney was removed as the third ranking House Republican after she publicly attacked Trump's contention that the election was stolen from him.
"As I spoke to my colleagues on my last morning as chair of the Republican conference, I told them that if they wanted a leader who would lie, they should choose someone else," Cheney told the students at her alma mater, from which she graduated in 1988.
"No party, no nation, no people can defend and perpetuate a constitutional republic if they accept leaders who have gone to war with the rule of law, with the democratic process, with the peaceful transfer of power, with the Constitution itself," she said.