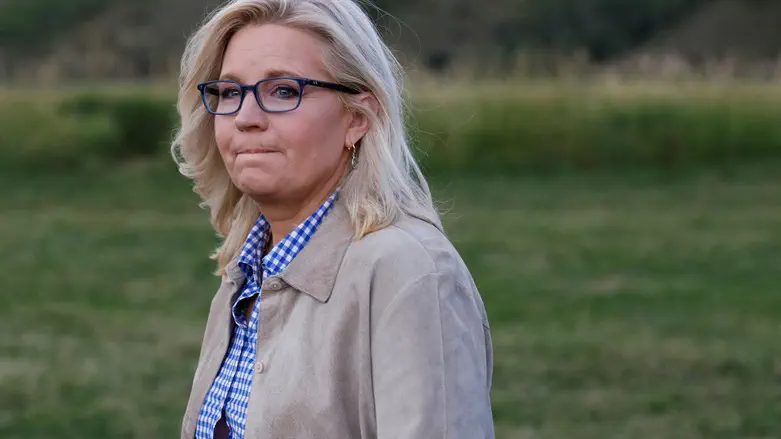 Liz Cheney
Reuters
Former Rep. Liz Cheney on Tuesday said she wouldn't do anything "that helps Donald Trump" when asked if she would consider a third-party run for the White House.
"I'm not going to do anything that helps Donald Trump, and I think that I'll make a decision about what I do and what comes next later this year," she told NBC News during the Aspen Ideas Festival, as quoted by The Hill. "I feel very strongly about how important it is that we not let slip away what is so special and magnificent about this nation."
Cheney also said she is more focused on preventing Trump from reaching the White House again than her own future plans.
"I'm not announcing anything here today…But the way I'm thinking about where we are and what has to be done is much less about what should I do in terms of am I going to be a candidate or not and much more about stopping Donald Trump whatever that takes. But also helping elect other good candidates down-ballot," she said.
"If you look at the polls, [Trump] clearly is the frontrunner for the Republican nomination," she added. "I think that nominating him would result in the republican party splintering, as it should."
Cheney, daughter of former Vice President Dick Cheney, lost her reelection primary in the state of Wyoming last August. She later said that she is "thinking about" running for president.
She has floated the idea of making a third-party run for the White House, and said last September that she would not be a Republican on the ballot if she ran for president, prompting speculation that she could position herself as an independent candidate for the White House.
Cheney, who served as the vice chair of the House panel investigating the January 6 attack on the Capitol, repeatedly clashed with Trump. She was one of a handful of House Republicans who crossed party lines and voted to impeach Trump on charges of "inciting insurrection" following the US Capitol riots.
In the past, Cheney has accused Trump of "provoking an attack on the United States Capitol to prevent the counting of electoral votes. In 2021, Cheney was censured by the Republican Party in her home state of Wyoming for voting to impeach Trump.