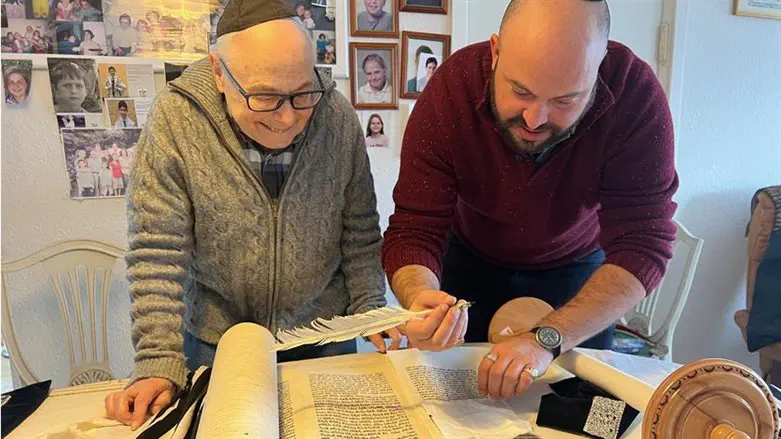 Holocaust survivors are helping to rewrite the Torah scroll, letter by letter
Courtesy
On Wednesday morning, elderly Holocaust survivors in Toronto, Canada, will take part in the Survivor Torah Project.
During the Holocaust, a rabbi in a small Polish town entrusted his community's Torah to his neighbor, a shepherd, as Jews were being rounded up by the German Nazis. The neighbor faithfully hid the scroll, which survived the Holocaust.
The Torah was later discovered by From the Depths in dire condition after remaining hidden for more than 75 years, and it is now being restored, letter by letter, by Holocaust survivors.
On Wednesday morning, Friends of Simon Wiesenthal Center, in collaboration with the Baycrest Foundation and From the Depths, will present the Survivor Torah Project at Baycrest, where residents who are Holocaust survivors will participate in the Torah scroll's rewriting.
In the Survivor Torah Project, the Torah scroll is being rewritten by Holocaust survivors around the world; it has been brought to Toronto for local survivors to join in the rewriting process. Once completed, the scroll will find its new home in the synagogue of the President's Residence in Israel.