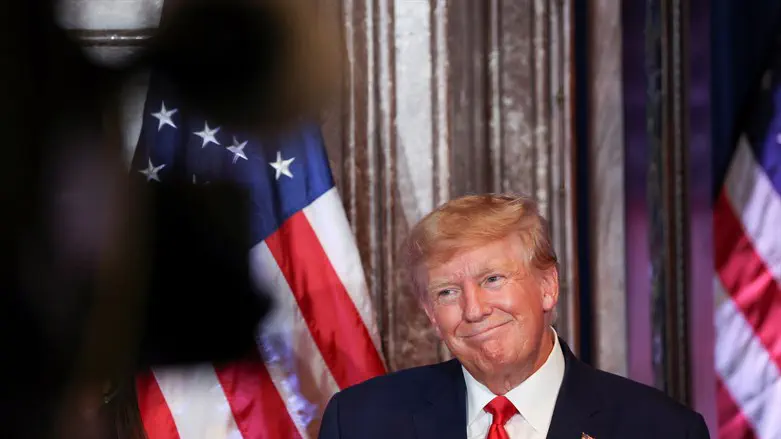 Donald Trump
REUTERS
A New York City judge on Tuesday set a trial date of March 25, 2024, for former President Donald Trump's criminal trial on charges of falsifying business records, ABC News reported.
The former president appeared, virtually, in a Manhattan court before the judge presiding over his criminal case, according to the report.
Trump scowled into the camera when Judge Juan Merchan announced the trial date, possibly because the date conflicts with the GOP primary calendar as Trump seeks to reclaim the presidency.
Merchan has previously indicated that no one associated with the case is allowed to schedule anything that would conflict with the trial, which would seemingly including any campaign appearances that would keep Trump from appearing in court.
Trump last month pleaded not guilty in New York to 34 felony counts of falsifying business records. The charges are related to hush money payments to adult film actress Stormy Daniels.
Speaking to reporters after the arraignment, Manhattan District Attorney Alvin Bragg claimed that Trump "repeatedly made false statements" on New York business records and made others do the same.
"These are felony crimes in New York state, no matter who you are," Bragg said. "We cannot and will not normalize serious criminal conduct."
Trump, who has adamantly denied the allegations, has asked a federal court to take over the Manhattan district attorney's criminal case, saying the matter involves "important federal questions" that require the court's intervention.