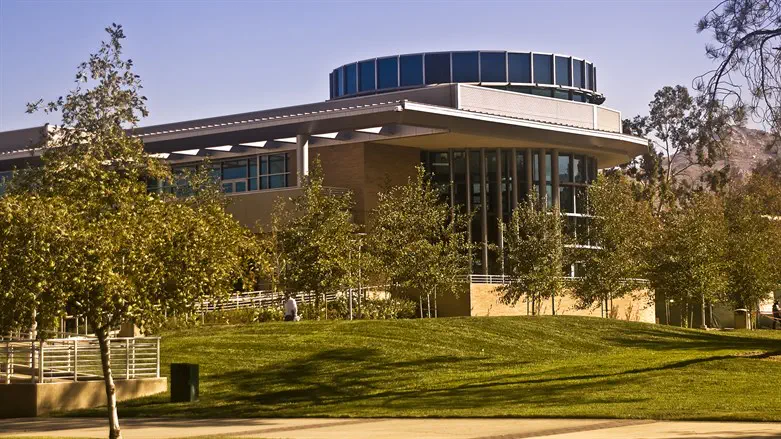 University of California
iStock
Antisemitic graffiti was spray painted on pavement outside the Chabad center at the University of California Santa Barbara on Friday, according to StopAntisemtiism.
The vandalism was discovered as 800 Jewish students were gathering at the center to celebrate Shabbat. It included the phrase "From the River to the Sea, Palestine Will be Free."
StopAntisemitism, who posted a video of the graffiti, described it as "sickening." They noted that the timing was not accidental, as "antisemites spray painted Palestinian slogans on the pavement" shortly before "800 Jewish students were gathering to celebrate Shabbat this past Friday at UCSB Chabad."
According to the Anti-Defamation League of Santa Barbara/Tri-Counties, the graffiti was spray painted on the road by Chabad in large letter in order to upset Jewish students attending the Shabbat celebration.
"We strongly condemn this attack and potentially antisemitic hate crime targeting the Chabad at UCSB," its regional director Dan Meisel told the Santa Barbara News-Press.
Meisel called the graffiti, which came hours before the large crowd of Jewish students arrived at the center, an "unconscionable act of intimidation."
"This language, which has long been used by anti-Israel actors, can ostracize and intimidate members of the Jewish and pro-Israel community. We hope all community leaders will unite to condemn this act of antisemitism."