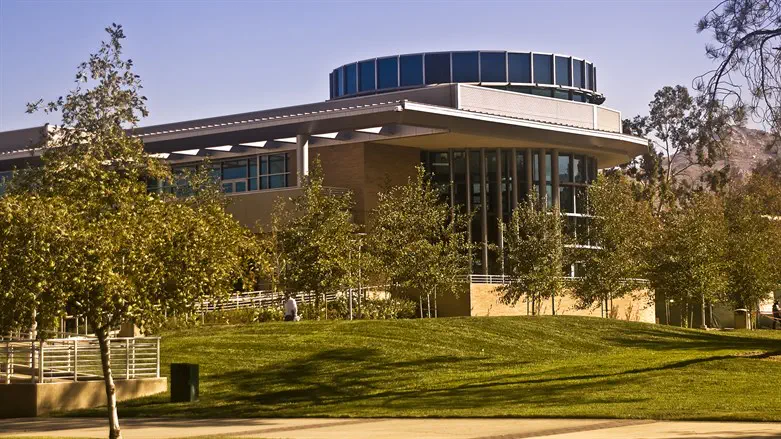 University of California
iStock
The UC Santa Barbara (UCSB) Student Senate passed a resolution last week calling on the university administration to declare that the campus will observe April 29 as #EndJewHatred Day.
The chamber voted in favour of the measure 16-1 with eight abstentions, the Jewish Journal reported.
The resolution emphasized the importance of the day, admitting there is a problem with antisemitism on campus, citing multiple incident that occurred in January, including "the vandalization of a classroom with false allegations that the State of Israel, the only Jewish State, a perpetrator of genocide, femicide, apartheid, ethnic cleansing and white supremacy, as well as the dissemination of flyers with heinously antisemitic propaganda and tropes impacting the emotional and mental well-being of Jewish students throughout the community."
The incidents were described as "nauseating" by the StopAntisemitism advocacy organization.
According to StopAntisemitism, the white supremacist group Goyim Defense League (GDL) was behind the flyers.
"We are sickened to our stomachs to learn the white supremacist group 'Goyim Defense League' has targeted UC Santa Barbara with their antisemitic flyers," StopAntisemitism tweeted. "Dozens of leaflets were found on campus this morning, including in front of the Hillel Jewish Student Center."
A joint statement denouncing the incidents was released on social media in January by multiple campus Jewish groups. Noting that the two incidents occurred less than a week after International Holocaust Remembrance Day, they described the antisemitic acts as highlighting the fact "that antisemitism is not a thing of the past but something that has become disturbingly common."
UCSB also condemned the incidents in a statement, according to the Santa Barbara Independent. The release said that the university "stands firmly against all forms of hate, violence, and discrimination, whether it is on campus or in our community."
The resolution calls for using #EndJewHatred Day as a means for ensuring "a safe space for Jewish students on campus." It also called for adding Jewish holidays to the academic calendar "to make it easier for Jewish students to schedule make-up exams and assignments with their professors."
It further urged the university to sign "binding commitments by the conclusion of Spring Quarter, 2023, to prosecute antisemitic behaviors … with the same intensity as other racial, religious, misogynistic, homophobic, and otherwise bigoted acts."
#EndJewHatred Day, observed on April 29, was the idea of the Holocaust Museum and Center for Education and Tolerance in New York. April 29 was the day after Holocaust Remembrance Day that year.
A motion by New York City Councilwoman Inna Vernikov to proclaim April 29th as #EndJewHatredDay in New York City passed committee and will be put to a full vote.
"Thanks to my colleagues on Cultural Affairs my resolution to proclaim April 29th as End Jew Hatred Day passed committee and will go to a full vote on the floor on Thursday. Let's work together to #endJewhatred," Vernikov tweeted.