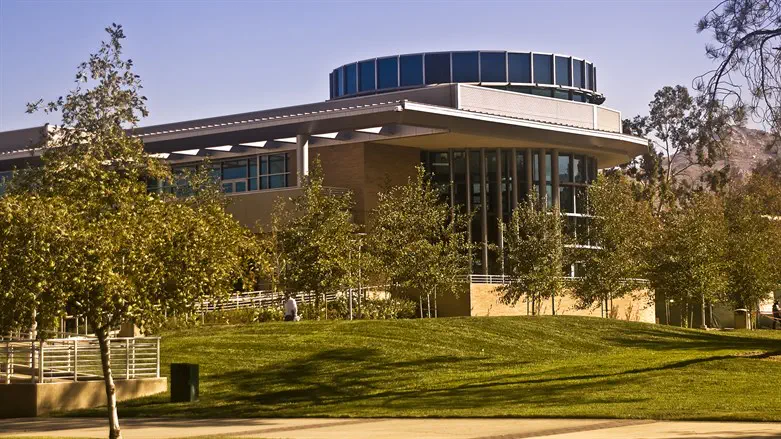 University of California
iStock
Antisemitic vandals defaced the University of California, Santa Barbara two days in a row with antisemitic messages and flyers.
On Monday, students and staff found antisemitic statements written on the chalkboard of a class in Israeli politics, according to the StopAntisemitism advocacy organization. The graffiti included "F*** Israel" and other antisemitic phrases.
"It is nothing short of nauseating Jewish students are victimized by this hatred in 2023," the organization tweeted.
Tuesday morning, residents and employees of local business in the Isla Vista community adjoining the university campus were shocked to find hundreds of antisemitic flyers had been dropped in the town. The flyers were also found in front of the Hillel Jewish Student Center. They contained antisemitic slurs, Holocaust denial and blamed the Jewish community for many social ills.
According to StopAntisemitism, the white supremacist group Goyim Defense League (GDL) was behind the flyers. Similarly to previous antisemitic flyers the group distributed across the US, they were placed in plastic baggies weighted down with pebbles.
"We are sickened to our stomachs to learn the white supremacist group 'Goyim Defense League' has targeted UC Santa Barbara with their antisemitic flyers," StopAntisemitism tweeted. "Dozens of leaflets were found on campus this morning, including in front of the Hillel Jewish Student Center."
"GDL is spearheaded by vile antisemite Jon Minadeo II, previously featured as an 'Antisemite of the Week,' they added. "Minadeo is responsible for dozens of stunts vilifying the Jewish people across the US, organizing likeminded bigots to join his harassment efforts."
A joint statement denouncing the incidents was released on social media on Tuesday by multiple campus Jewish groups. Noting that the two incidents occurred less than a week after International Holocaust Remembrance Day, they described the antisemitic acts as highlighting the fact "that antisemitism is not a thing of the past but something that has become disturbingly common."
UCSB also condemned the incidents in a statement, according to the Santa Barbara Independent. The release said that the university "stands firmly against all forms of hate, violence, and discrimination, whether it is on campus or in our community."
They added that the flyers were being investigated by the Santa Barbara Sheriff's Office.
Hundreds of similar antisemitic flyers were distributed in Rochester, New York on Sunday. The Goyim Defense League was also behind that incident, according to reports.
(Israel National News' North American desk is keeping you updated until the start of Shabbat in New York. The time posted automatically on all Israel National News articles, however, is Israeli time.)