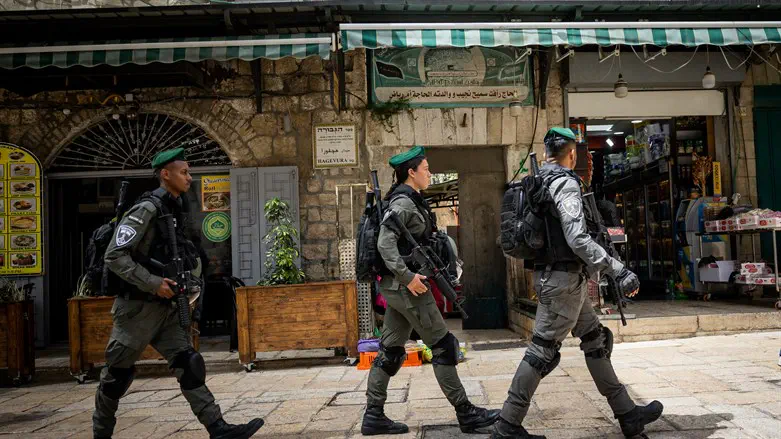 Police in Jerusalem's Old City (illustrative)
Yonatan Sindel/Flash90
Clashes erupted on Friday at the Lions Gate of Jerusalem's Old City, and two Jews were injured.
In the clashes, rocks and various objects were hurled, and two young Jews, aged about 20, suffered light injuries to their heads as a result of the rocks thrown at them.
The two were evacuated to Shaare Zedek Medical Center in Jerusalem.
In addition, a police officer and some Arab residents of Jerusalem also suffered injuries. Police used stun grenades to disperse the rioters.
"Police and Border Police forces worked to re-establish order, prevent friction and clashes at the scene, while using riot dispersal methods. Israel Police will continue to act determinedly against violence of any kind, disruption of public order, and attempts to harm police officers or civilians in violation of the law," a police statement said.